Coffee Stain Studios Reveals Satisfactory at PC Gaming Show
The first game out of the gate at PC Gaming Show this afternoon was Satisfactory from the developers at Coffee Stain Studios. The official description sent out today calls Satisfactory "an FPS open-world factory building sim. You play as an engineer on an alien planet as part of the 'Save The Day' program – a program whose goal is to construct a massive machine for a mysterious purpose. Conquer nature, build multi-story factories, and automate to satisfaction!"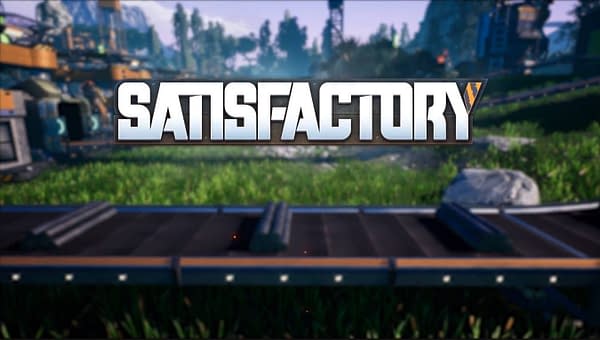 As you can see from the trailer below, you'll be given the tools to mine resources and pull what you need from the planet to make what you need in order to basically turn this rock into a fully-functional factory producing whatever you need. The game does give you some option on how to go about creating everything around you, but ultimately, the planet is nothing more to you than a vast land of resources that you will be taking no matter what and making it as efficient as possible. During the press conference, they announced an alpha would be on the way, but they gave no info to a release date or additional info. Please enjoy the trailer below as you create a new worldwide factory in Satisfactory.