Finally, the game we all wanted! A hip-hop stoner noir featuring an old koala in search of his kidnapped lover in STONE. In all seriousness, Australia-based developers Convict Games released details today about their latest game featuring a fat private detective koala who both has to put together what happened the night before and figure out what happened to his lorikeet raver and artist, Alex. We have a couple quotes from the press release along with the trailer, but already, we can't wait to play this!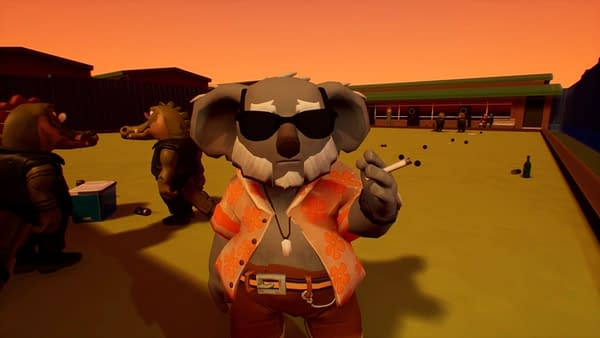 "Leaving a stable AAA job in pursuit of my dream project STONE certainly wasn't easy, nor has it become any easier, but knowing our small team at Convict Games faces almost no artistic restrictions is worth it – we have no obligations, no stakeholders, just the freedom to create whatever we want," said writer, director and Chief Convict Greg Louden of Convict Games. "STONE is the interactive story I've always wanted to tell and play. I wrote, direct, programmed and produced the entire project, and it feels incredibly liberating to break free from publisher restraints and to release STONE completely independently."

"STONE may not be for everyone, but we hope it's wild, artistic nature, and Australian influences resonate with those craving a narrative unafraid to 'go there,'" said Louden.  "We've been working on STONE for nearly two years, tapping into the influential works of counterculture icons including Charles Bukowski, Hunter S. Thompson and Thomas Pynchon, classic stoner noir films such asThe Big Lebowski and Inherent Vice, and other narrative-driven games including Firewatch and Grim Fandango."
Enjoyed this article? Share it!