Corsair's Stronghold adds Airships and Tanks to Tera Console Edition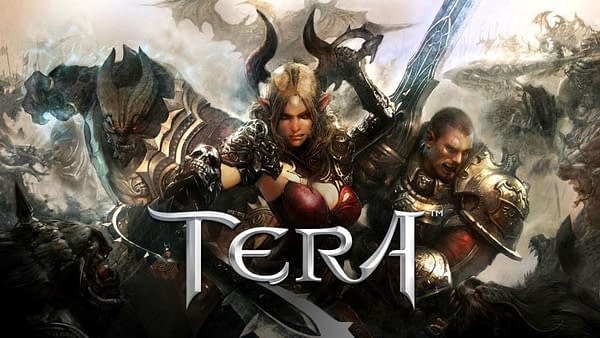 En Masse Entertainment is hoping you're ready for some pirate action as Corsairs' Stronghold, a new PvP Battleground for Level 65 players, arrives today for Tera players on PlayStation 4 and Xbox One. In Corsairs' Stronghold, two teams of 20 players will alternate between attacking and defending the stronghold. As the attacking team, utilize airships, tanks, or battle on foot to fight your way to the heart of the keep and destroy the crystal inside. On defense, do everything in your power to prevent the oncoming siege! To celebrate the release of this exciting new battleground, all Tera console players will receive a free Pirate Eyepatch to their in-game parcel post when they log in before May 15. So if you've been away from the game for a bit, now might be a good time to return.
Corsairs' Stronghold is just the beginning of a month packed with free events and content for Tera players on console this May. More player events and massive content updates are coming hard and fast and – just like the game itself, the updates are all completely free.
If you haven't tried Tera on console yet, you might want to check out our review of the game at launch, when we awarded it a 7.5 out of 10 because "Tera unfortunately shows its age in 2018. Especially the early content when starting the game out. That's a problem with most MMORPGs when you pick them up years after launch, but Tera almost feels World of Warcraft levels of out-of-date between the cartoonish character designs, UI, and outdated graphics. Which is something of a shame. Because Tera is still a fun game to play."
The Corsair's Stronghold trailer is below.