Corvus Belli just launched some preview pics for their May releases, with a little bit of something for nearly everyone that plays Infinity, and something big for Aristeia! players!
Dire Foes Mission Pack 8: Nocturne
Another Dire Foes Mission pack is coming out, and this time a fan-favorite character is coming back with a new sculpt!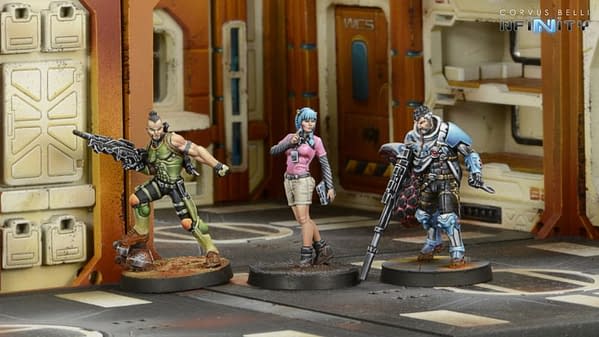 This box includes three miniatures: Knauf -Outlaw Sniper and main character of the comic Outrage; the Security Chief Arslan- leader of the Druze Bayram Security; and the NGO Volunteer. Enjoy these two archenemies in the exciting Nocturne mission.
Here's better look at Knauf, sporting a new sculpt: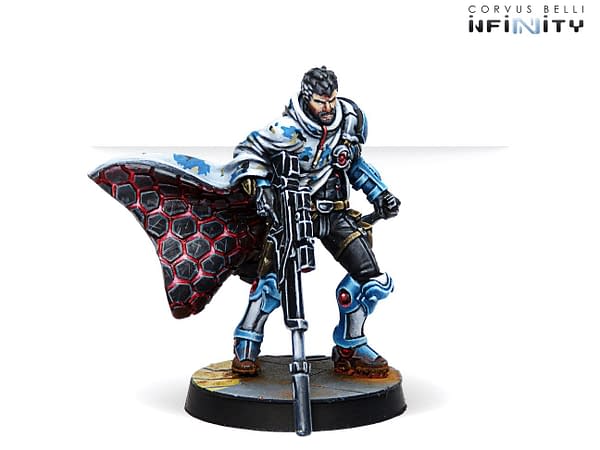 Arslan is looking pretty cool, too, and will be a big bonus for people looking to fill out their Druze ranks: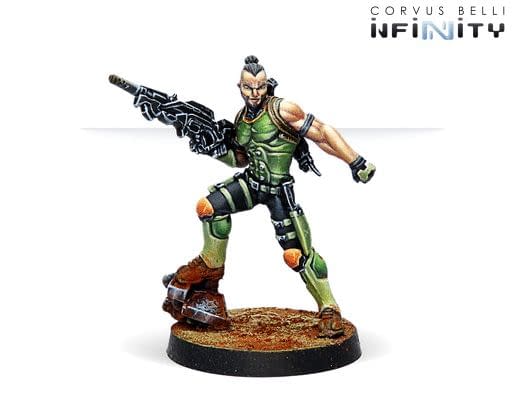 And then there's the NGO volunteer, which will make a great High Value Target option for any army. Sure, she looks a bit like a summer camp counselor, but it works for me!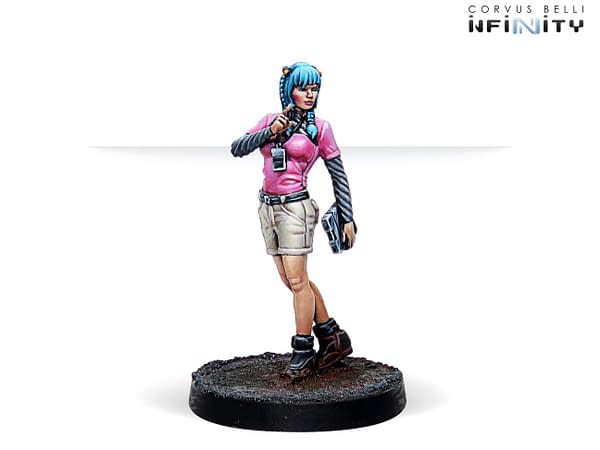 Patsy Garnett, Orc Troops Varuna Div. NCO
Patsy is a special Varuna based ORC trooper for Pan Oceania: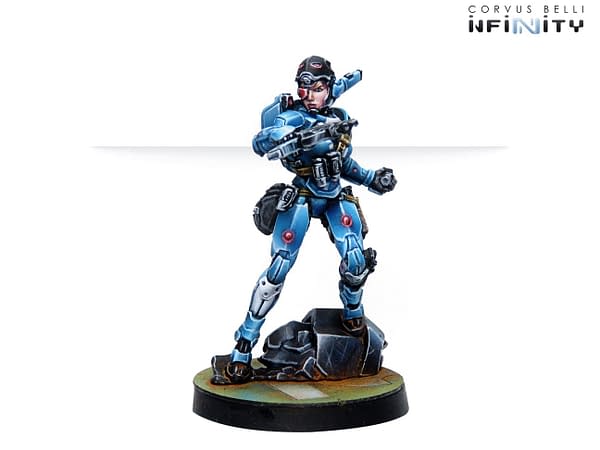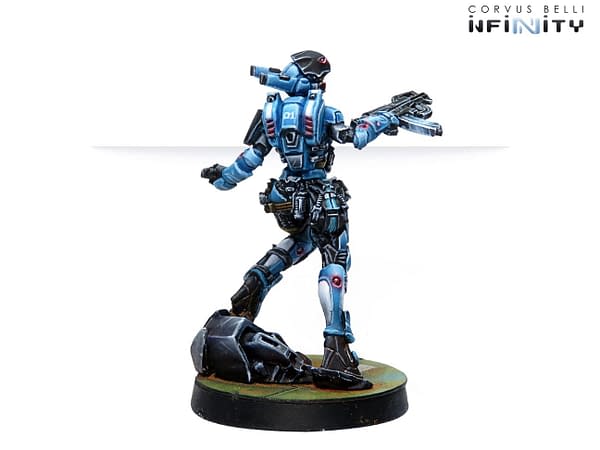 Zhayedan Intervention Troops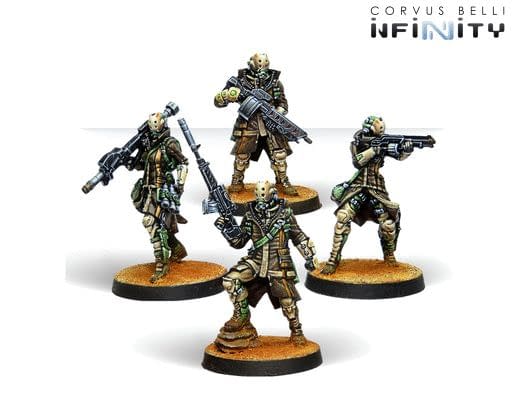 This box includes four high quality metal miniatures.  This box is a terrific way to complement a Fireteam of Zhayedan in the Ramah Taskforce Sectorial Army and the perfect way to complete the Haqqislam Starter Box
Taagma Schemers (Viral Sniper Rifle)
(Insert random "Three the Tohaa" response here)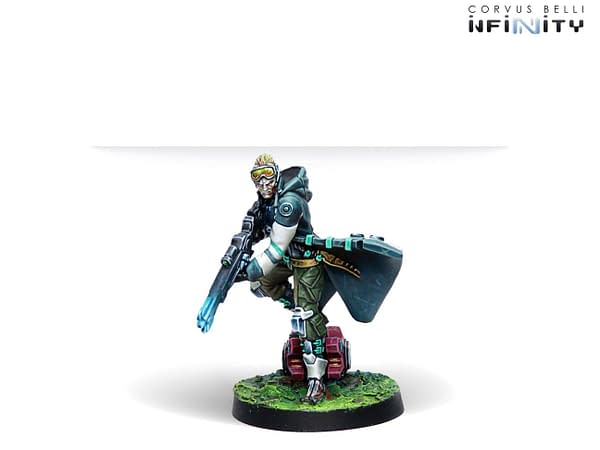 Deceive your enemy and give him an unpleasant surprise when he realizes that this harmless troop turns out to be a Viral Sniper Rifle hidden by Holoprojector. Add it to your of Spiral Corps force
Zhēnchá, Armored Reconnaissance Regiment (Hacker)
Yu-Jing players get another hacker, but can you have enough hackers?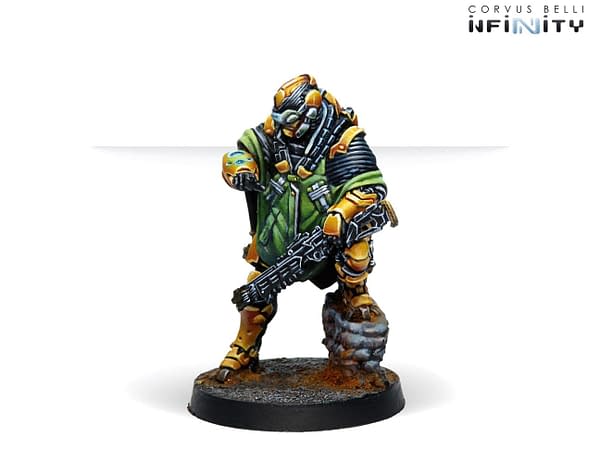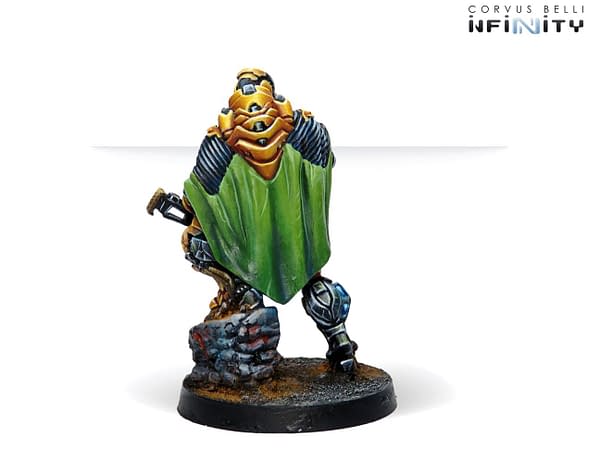 They are not the Invincible Army for nothing. This Heavy Infantry will be in charge of protecting the advance of your troops, taking advantage of their Camouflage and their Infiltration. With his Hacking Device you will accomplish missions and avoid threats from enemy hackers, so that your Invincible Army will win.
Fullmetal Kozmo
Finally, Aristiea! players get a new skin for Kozmo, and his little friend Yue, too! This model was chosen by fans, and could be proxied into just about any army!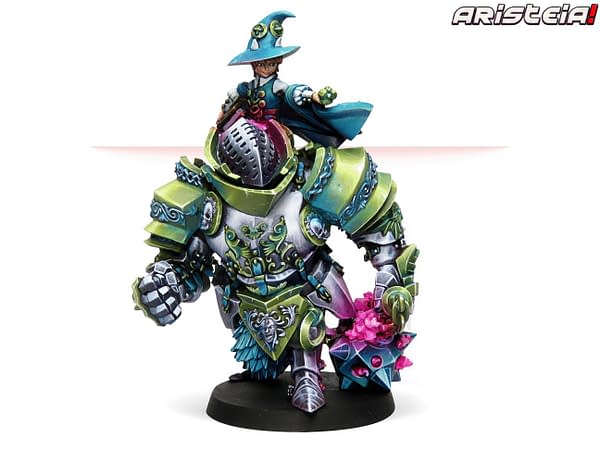 All of these Corvus Belli miniatures are available for pre-order now from your local game store!
If you're not familiar with Infinity, it's a great science-fiction skirmish game played with highly detailed 28mm miniatures.
Enjoyed this article? Share it!