Cosmonious High Receives Vision Accessibility Update
Owlchemy Labs is working to make VR accessible to players with low vision as Cosmonious High receives a Vision Accessibility Update.
---
Owlchemy Labs has released an all-new update for their VR game Cosmonious High, as players with low vision now have an aid to help them play the game. The Vision Accessibility Update (VAU) adds a number of different options for you to essentially change the images in the game or highlight other areas to make it playable, depending on what you can or cannot see clearly. This update was developed in close partnership with low-vision playtesters and accessibility consultants, who provided suggestions and data on what they could do to improve the game for people with vision impairment. We have the details of the update below, as it is available in the game once you update it for Quest 2, PSVR2, and SteamVR.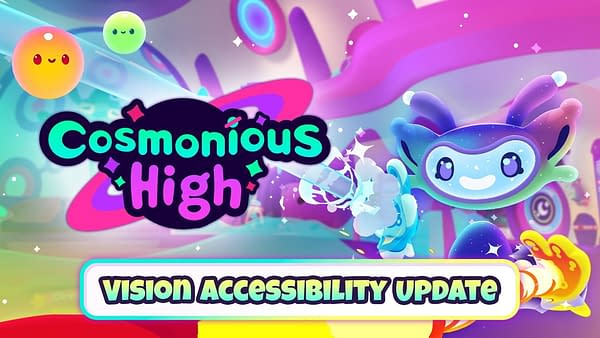 The VAU was made possible through collaborations with accessibility consultants, providing valuable information around tackling challenges players with vision impairments face in VR. Playtest sessions with players who have low-vision conditions gave Owlchemy Labs real-world data to develop accessibility features, such as an assist button that can be toggled at any time. In testing sessions, 100% of low-vision players were able to complete entire sections of the game. All Cosmonious High accessibility features can be turned on and toggled via the player's backpack, which players can access at any time by reaching over their shoulder.
Tutorial Descriptions: Audio provides instructions in places where controls or actions are shown.
Teleportation Descriptions: Players can point their controller at an area for a description of the location before moving. The location is repeated after the player teleports.
Object Highlighting: Key objects have a high-contrast outline, allowing players with low-light vision to see them more clearly.
Object Descriptions: Players can use vision assistance, which describes what the player is holding while the assist button is pressed. Players can also use vision assistance to hear an audio description of items they're pointing at, including larger items, flyers, and items hung on walls.
Grab and Release Confirmation: When the assist button is held down, players are notified when an item is picked up or released.
Environmental Descriptions: Players are given a brief description of areas as they enter them.
---
---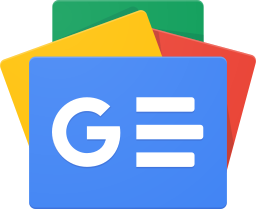 Stay up-to-date and support the site by following Bleeding Cool on Google News today!