Creed: Rise To Glory is Coming to Multiple Platforms in September
If you're looking forward to Creed II this November, you'll be happy to know you can train your way there with Creed: Rise To Glory this fall. Survios released details this morning letting VR fans know the boxing game based on the Rocky franchise will officially be released on September 25th, coming to the PSVR, Oculus Rift, and HTC Vive. And if you don't own your own VR unit, no worries, as the game will be coming to arcades the same day. Here's the official game description for Creed: Rise To Glory along with the trailer.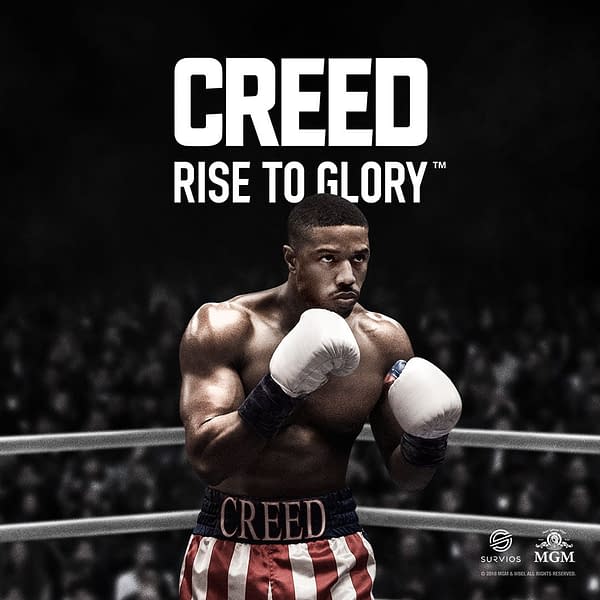 Got what it takes to become a champion? You are Adonis Creed, fighting toe-to-toe with the world's top opponents to establish your boxing legacy. This intense cinematic experience features new Phantom Melee Technology for impactful VR melee combat so you can train, fight, and win like Creed.

Challenge both your body and mind as you experience the ascent of Adonis Creed from undiscovered underdog to world-class fighter, all within an immersive universe inspired by Creed films.Train with the legendary Rocky Balboa in iconic gyms, including Might Mick's and Front Street Gym, then step into the spotlight and take down seven champion-level opponents in high-stake fights with reactive commentators, gritty visual effects, and dynamic music.