It looks like Creed: Rise to Glory is getting some throwback content for the game as a new Legends pack is on the way with the next update. The roster will add four new fighters to the mix who you will immediately recognize if you're a Rocky fan, starting with the Italian Stallion Rocky Balboa as he appeared in the first film. You also get Adonis Creed's father and former world champion Apollo Creed, Rocky III's main villain known as the Southside Slugger, Clubber Lang; and finally the Siberian Express Ivan Drago from Rocky IV.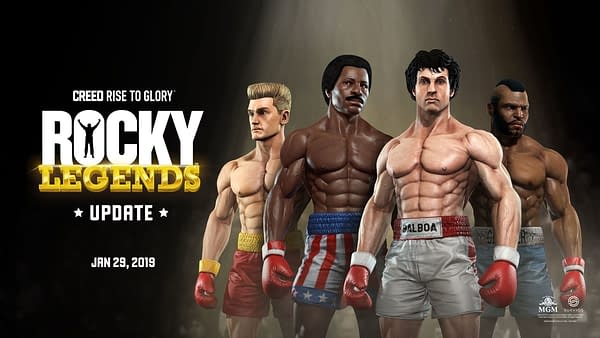 You'll be able to play as all four characters in PvP mode and freeplay, each of them with their own set of tricks and tactics that you'll need to overcome. And you can take them on in a brand new arena being included in the update with the Walcott Bowl. You can get the free update for Creed: Rise to Glory on Steam, Oculus Home, and PlayStation VR right now, and if the descriptions aren't enough to entice you, here's a trailer to show them off.
Enjoyed this article? Share it!