CWL Pro League Finals: Miami – Day One Results Part 1
We're live on Miami Beach this weekend for the Call Of Duty World League Finals with the CWL Pro League playoffs taking center stage for the weekend. Here's the first part of today's results from those games.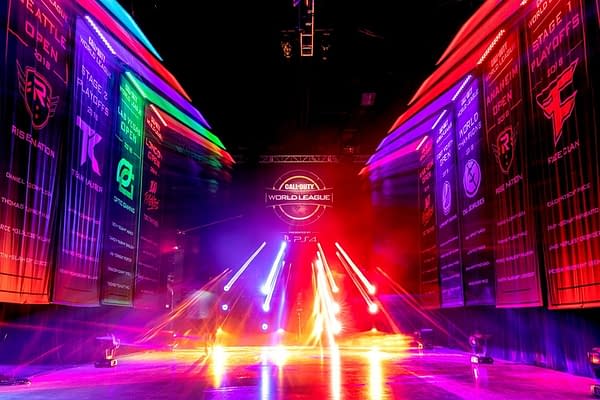 Game One: UNITS vs. Luminosity
The first match too us to Seaside for a Hardpoint game where we saw Units take an early lead. But a lot of what they were putting together mid-match just didn't work out and they gave up the lead to Luminosity. There was a bit of back and forth to the game but Units just was never able to make a strong enough comeback on points. They basically would secure a section and then make tiny slip-ups to allow an opening. Luminosity took the match 250-183 for the first point.,
The second match was an S&D game as we headed to Arsenal. This match was more of a trade-off between the two as they seemed very evenly matched for most of the round. But Units was able to cobble together some good offensive tactics and scored some key headshots to give them the advantage on defusal rounds and they took the S&D round with a score of 6-3, tying it all up 1-1.
The third match put us Gridlock for a Control match. At first, it seemed like Units might have what it took to keep them on top the last game, but they keep blowing opportunities to take advantage of Luminosity messing up themselves and ultimately forfeited points they shouldn't have. Luminosity eventually took the match 3-1, pulling ahead 2-1 overall.
The fourth match took us Frequency for another round of Hardpoint. Units looked like they had learned the lessons of before, but ultimately, fell to the same tactics they did the last time around on a harder map to control. Luminosity took the round eventually for a 250-204 victory., winning the overall game 3-1 and moving on as Units was eliminated from the tournament.
Winner: Luminosity (3-1)
Game Two: Midnight vs. Elevate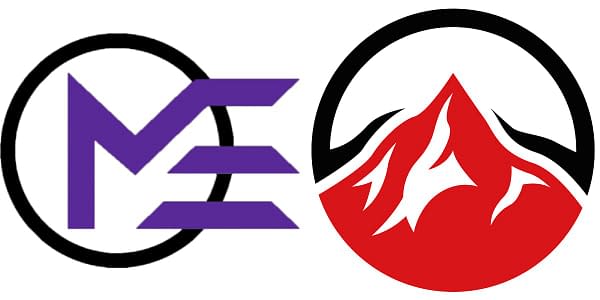 The first match took us to Gridlock for a Hardpoint game. This was basically a back-and-forth affair with both sides trading off shots and neither getting a clear advantage throughout the match. Both sides getting great kills and pulling off some good teamwork in order to lock down areas. In the end, however, Elevate was able to sqeek out a win over Midnight with a score of 250-242, going up 1-0. The second match showed us another S&D match on Arsenal, with both teams having some pretty good tactics throughout the match, but this one was clearly Elevate's match as they won 6-2 and went up 2-0 in the series.
The third map took us to Gridlock for a Control game, but this one was quick and easy as Midnight ran roughshod over Elevate to go 3-0, bringing the score to 1-2. We went back to a Hardpoint game, but switched it up to Frequency for the map. This time around Midnight had clearly learned their lessons from the previous matchup and managed to put together better strategies on this map, as they took the win 250-132, tying the series up 2-2.
The final match showed us another S&D with everyone staying on Frequency. This was clearly Midnight's map as they were able to take the fight to Elevate at every turn, and managed to prevail with a score of 6-3. The pulled off the reverse sweep and took the game 3-2, eliminating Elevate from the tournament.
Winner: Midnight (3-2)
Game Three: Evil Geniuses vs. Enigma 6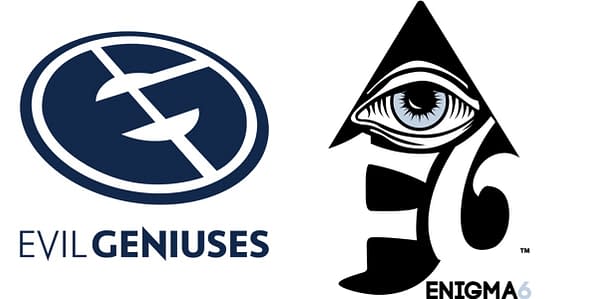 The first match took us to Frequency for a Hardpoint game. It looked like E6 might have what it took to take the map at the start, but they lost a lot of ground early and eventually watched the tides turn toward EG. EG took the map 250-150 for a 1-0 lead. The second match was an S&D round in the Hacienda. This was about as competitive as you could imagine it with both teas trading off victories with no clear winner. Once you thought someone was on roll, the other side would come in and snatch that away. In the end, EG was able to eek out a win with a 6-5 result, going up 2-0.
The third game took us back to gridlock, as we had a Control fight. This one was basically academic as EG took E6 apart piece by piece and went in for the quick decision with a 3-0 victory in the round, leading to a clean sweep as EG goes on in the tournament and E3 is eliminated from the competition.
Winner: Evil Geniuses (3-0)
Game Four: Team Envy vs. UYU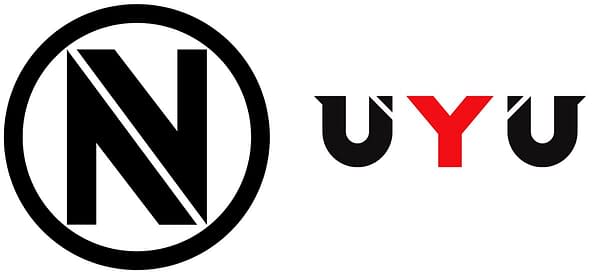 The first match took us to Frequency for a Hardpoint game. This one felt like a slaughter at times as UTU had an answer for almost everything Envy had to throw at them. Whenever it looked like Envy was about to take control, in came a headshot ot a critical grenade and they were just done. UYU took the first match 250-145 for a 1-0 lead. The second match kept us on Frequency as the two faced off in a S&D match. This one was a bloodbath as it looked like Envy were going to take the match after having a few successful rounds, but then UYU came back and evened things out for an eventual trade-off for points. In the end, UYU were able to sneak that last victory for the 6-5 win took the 2-0 lead.
The last match kept us on Frequency for a Control match, but it was clear this was UYU's map as they dominated for most of the round and took Envy to the extreme for every point. Envy did show signs of life, but it was all for naught as UYU rollled over them for a 3-1 win, a complete sweep for the 3-0 victory, moving on in the tournament as Envy is eliminated.
Winner: UYU (3-0)