Cyberpunk 2077 Drops A New Story Trailer With More Keanu Reeves
CD Projekt Red released a new trailer for Cyberpunk 2077 today as we get a look at "The Gig" and see a little bit more of Keanu Reeves. In this trailer, we get to see a bunch of new footage showcasing the world in which this game is set in, as well as the characters, a little bit of the story, and all of the action we've been waiting to get a taste of. This is basically a fresh look into the dark future that Night City is set in. Not to mention the beginnings of the mercenary career of V, which is the "ambitious, cyber-enhanced outlaw players will be stepping into the shoes of later this year", according to the devs.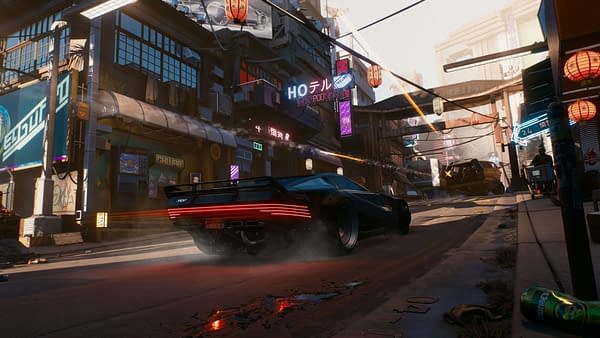 This is basically going to be the slow burn toward the November 19th release of the game as we now get to see more content in small doses over the next few months. So basically, be prepared to see several trailers make their way out until then as we'll probably get exposed to more components of the game. Hopefully, the next trailer they release gives us some more info on the mechanics of how you'll be able to take part in certain aspects. But for now, enjoy the trailer!
Cyberpunk 2077 is an open-world, action-adventure story set in Night City, a megalopolis obsessed with power, glamour and body modification. You play as V, a mercenary outlaw going after a one-of-a-kind implant that is the key to immortality. You can customize your character's cyberware, skillset and playstyle, and explore a vast city where the choices you make shape the story and the world around you.