Deadalic Announces "A Year Of Rain" To Hit Steam In November
Daedalic Entertainment announced today that the long-awaited release of A Year Of Rain will finally be coming to Steam on November 6th. This RTS goes back to the classic structure of the genre with a few new additions, along with the 2-v-2 skirmish mode. You can check out the trailer below along with more details on the game.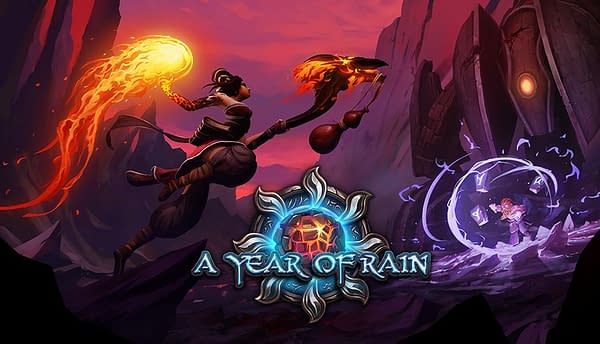 A desolate realm, kept in flux by the steady rhythm of battle; a proving ground for those with great ambition. War is in peoples' blood. A necessity in their struggle for survival and power. A Year Of Rain is the upcoming ultimate team real-time strategy game. Choose your faction, team up and take control of a legendary hero who has unique powers and individual talents!

Choose one of three rival factions and get immersed in a gameplay mixture of base building, resource gathering, unit recruiting and battling against other players online or in campaign mode against AI. Structures and units can be upgraded in order to enhance efficiency and power. With your carefully assembled army led by a legendary hero, you will be able to fight alongside the noble House of Rupah, the Wild Banners or join the Restless Regiment. A battle without mercy begins.