Posted in: Bungie, Destiny, Destiny 2, Games, Video Games | Tagged: Bungie, destiny 2
---
Destiny 2 Releases All New Ghosts Of The Deep Dungeon
Bungie has a brand new dungeon for you to explore in Destiny 2, as players can now experience Ghosts Of The Deep.
---
Bungie has added an all-new dungeon to Destiny 2 this week, as players can now explore the Ghosts Of The Deep dungeon. This is a new experience that will have you traveling to the depth of the ocean, as Guardians will be challenged to submerge into the depths of Titan's methane sea. It is here you will be confronting the Lucent Hive in all of its gritty glory, as you will attempt to uncover what was lost to the waves. We have more info on it and all of the content that's been added with this latest update for you to check out below.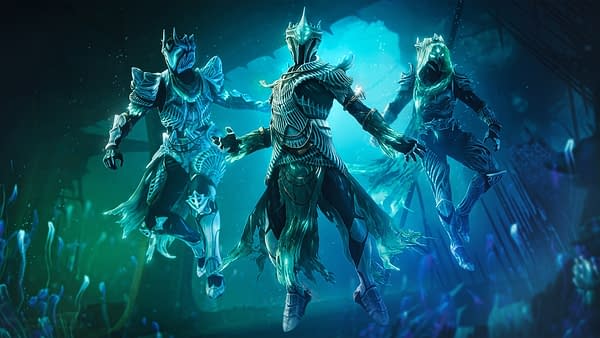 "New treasures await players who are brave enough to dive in, including a new armor set and new Strand Exotic Trace Rifle. The new title, Ghoul, is also available to be unlocked by players looking to master Ghosts of the Deep. Guardians who complete the Ghosts of the Deep dungeon before August 22 will be able to purchase the Dungeon Pin and Hoodie, available at the Bungie Store via Bungie Rewards. Players can get instant access to this new dungeon by purchasing the Lightfall Dungeon Key for 2,000 Silver, or the Lightfall + Annual Pass edition, which includes an entire year of Destiny 2 content. Season of the Deep launched this week, bringing Guardians back to Titan to help an old friend and investigate something big lurking below the waves. Players can jump in now to start the Season fresh with the Seasonal story missions, the Salvage Seasonal activity, the new fishing activity, and more."
"Separately, Bungie announced the next Destiny Showcase will be on August 22, 2023, and that Destiny 2: The Final Shape will feature Nathan Fillion returning as beloved character Cayde-6. Lastly, Bungie revealed Marathon, a PvP-focused sci-fi extraction shooter and the first completely new project from the studio in more than a decade."
---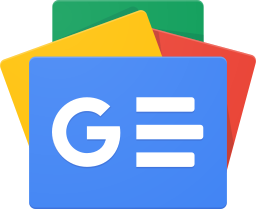 Stay up-to-date and support the site by following Bleeding Cool on Google News today!