"Destroy All Humans!" Remake Will Be Coming In 2020
Remember Destroy All Humans!? It was a fun Playstation 2 and Xbox game where you played a mean little alien who comes to Earth to, well, DESTROY ALL HUMANS! It takes inspiration from 1950s alien invasion and flying saucer movies and pulp science fiction. Who didn't want to play an alien who came to harvest DNA, mess with cows and bring down the U.S. government? Yes, in those movies, aliens were often thinly-veiled metaphors for Communist Russia.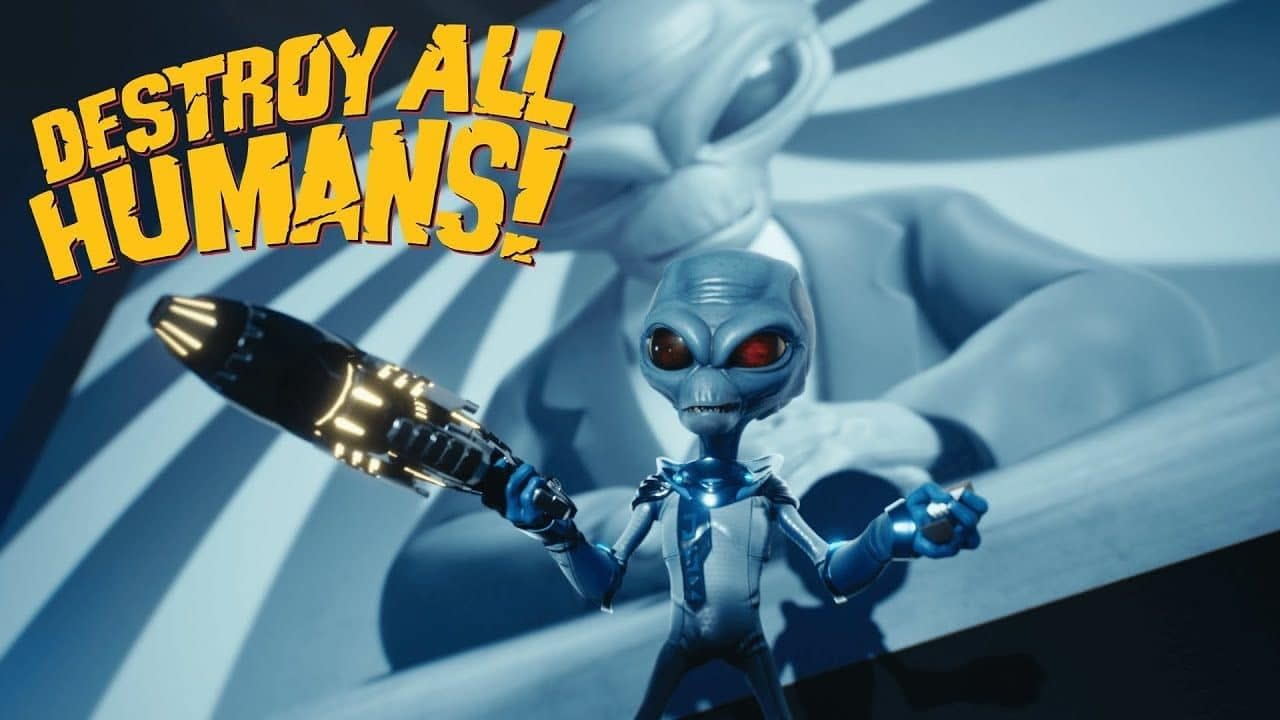 THQ Nordic produced the original games but went bankrupt in 2012. Nordic Games bought the rights to THQ's IPs in 2013, including Destroy All Humans. In 2016, Destroy All Human!s and Destroy All Humans! 2 were ported to the PlayStation 4. In 2018, they were ported to the Xbox One in backward compatibility mode.
Bring on the Remake!
Now Nordic Games has unveiled a trailer for the current-generation remake that's coming out next year. It will, of course, be coming to current-gen consoles, PC and to Google's Stadia. They released, of course, a shiny new trailer at Gamescom 2019.
Mind control! Blast things from your flying saucer! Be mean to cows1 Always the cows! Poor cows! What do aliens have against cows anyway?
Many of us look fondly upon Destroy All Humans! It was cheesy, it was goofy, it was silly in the best ways. The game writers knew what they were doing with the jokes and the satire. I wonder if the remake will feature a new script or if they're just doing the same story again with slicker graphics. Considering the original games were nostalgic Cold War satires, bringing it back is quite timely. What was old is new again. I guess for many people, the Cold War never ends. Just when you think it's gone, it comes back slicker than ever. Don't know what it says about the state of the world, but at video games… video games never change.