Devil May Cry 5 Will Contain Microtransactions
Capcom has confirmed that Devil May Cry 5 will have microtransactions as the game will allow players to buy red orbs.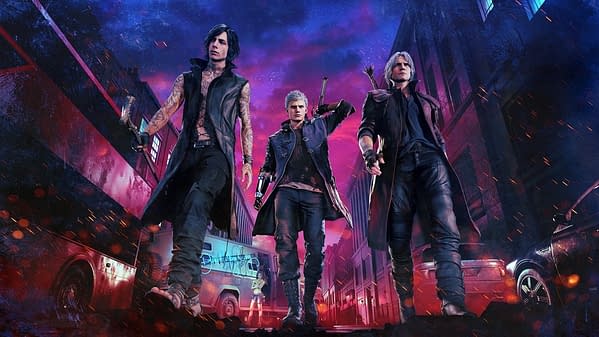 Microtransactions have been used in games for a long while now. For a long time, they proliferated popular games with the audience vocal but not deafening. That changes with Star Wars: Battlefront II last year with their version of loot boxes which even got members of Congress involved. Since then developers and publishers have seemingly been treading a little lighter around the subject.
It seems that Capcom is dipping its toe into the practice though with Devil May Cry 5. As spotted by Gamespot during a TGS demo, the ability to purchase red orbs with real money presented itself. When asked about this Capcom confirmed the microtransactions with the director on the game Hideaki Itsuno saying:
With giving people the ability to purchase Red Orbs, it's something we want to give people as an option. If they want to save time and just want to get all the stuff at once, those people can do that. But on the other hand I don't feel you have to get all the moves. You should be able to play it the way you want to play it
Red Orbs are used in Devil May Cry 5 as the main currency, that you will use for updating your character and making purchases. It seems like an important economy so I'm sure many will be wary of their inclusion. We will have to see just how it all implemented and their impact of the game, be we certainly something to consider.