Making its return to the World Showdown of Esports, Dota 2 will be the highlighted game of WOSE 6, taking place April 13th and 14th love on Twitch. The show will take place live at the PokerGO Studio at ARIA Resort & Casino in Las Vegas, where several teams will face off in a specially arranged matchup card that will put them in a spot to face against returning champs Team Serenity. You can read more about the competition here before the broadcast happens next week.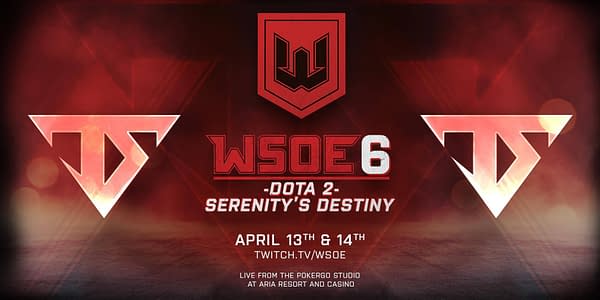 For just the second time ever, WSOE 6: Dota 2 – Serenity's Destiny will showcase the WSOE's unique "fight card" format. Day one will feature four "challengers" from around the world, including J.Storm, Infamous Gaming, GGNGG, and Team Team, competing for the opportunity to dethrone Team Serenity as WSOE Dota 2 champion. On day two, Team Serenity and the top challenger will battle in a final best-of-five Championship Match. Also on day two, eliminated challengers will square off in an exciting Dota 2 Auto Chess tournament.
Enjoyed this article? Share it!