DreamHack Austin Champion Wins In The Most Pathetic Way Possible
DreamHack Austin happened this past weekend, featuring a major Super Smash Bros. Melee tournament that ended with Juan "Hungrybox" Debiedma and Daniel "ChuDat" Rodriguez meeting in the final round. The game had all the potential of being an awesome confrontation as ChuDat had to climb his way through the loser's bracket while Hungrybox made his way through the winner's side and crushed some of the best competitors in the tournament. The two squared off with Hungrybox taking Jigglypuff and ChuDat manning the Ice Climbers. At a certain point in time during the match, both had three lives in their stock, but ChuDat was heavily injured at 122%. Hungrybox already had to earn his first kill and was having a hard time with the second, so he chose to do one of the biggest jerk moves you can as a gamer: run out the clock.
As you see in the clip above, ChuDat saw what was coming, and sacrificed his character to get back to even footing, but now down one stock. You'd think it would have given Hungrybox confidence to come down and finish him off, right? NOPE! He kept dodging him for the final two minutes of the match while everyone on Twitch and in the arena started booing the living hell out of him.
And please take note of this: This is a top-tier competitor for Melee, a member of Team Liquid, the current EVO World Champ…and THIS was the pathetic road he took to victory over a guy he should have had beat before walking into the room.
This is nothing personal against him, I don't have any ill will toward Hungrybox. But you can see by the refusal to shake hands that even with a second place win under his belt, ChuDat was not happy, while Hungrybox couldn't help but smile about what he got away with.
Now, I'm sure there's a portion of you reading this who are going to say something to the effect of "Well, he did it within the rules." And yeah, he did. But let me pose a scenario to you: Have you ever been in a fighting game with a friend and you were both on the verge of victory during a great game, when suddenly your friend notices there are ten seconds left in the round, and they've got the better life bar? Suddenly, the last ten seconds of the match is them avoiding you for the cheap victory. Now let me ask you this: Did they really win? Were they really better than you? Or were they just a jerk with a smirk on their face exploiting an easy win?
I know the answer, Hungrybox knows the answer, and so do you!
Editorial Note: We have a follow-up to this piece with an interview with Sky Williams addressing the subjects above.
Related Posts
---
---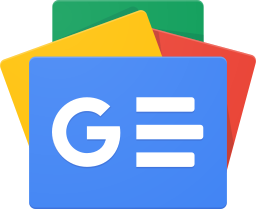 Stay up-to-date and support the site by following Bleeding Cool on Google News today!