EA DICE Reveal Battlefield V's Road Map For The Rest Of 2019
Today, EA DICE revealed the complete details of the next three chapters to Battlefield V, laying out the road map for the rest of 2019. The developers talked about Chapter 3, which is called "Trial By Fire" and brings about the long-awaited battle royale mode to the game. We have the details to Chapter 3 below as well as the road map, but you can read the full blog post about it here.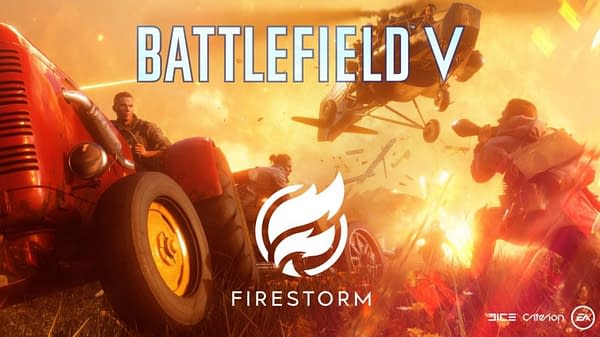 Chapter 3: Trial by Fire

As its name suggests, Chapter 3: Trial by Fire is where we'll launch Firestorm: battle royale, reimagined for Battlefield. We're very excited to let you drop down onto our largest map ever to fight, scavenge, and survive when the mode is made available for all Battlefield V owners on March 25. Note that Firestorm will be improved and expanded after launch for all Battlefield V players as part of Tides of War; Duo play, for instance, is coming for a limited time in April. We've got several articles lined up to explain the nuances of the mode and our Firestorm overview article is a great place to start.

But there's more to Chapter 3 than a deadly ring of fire! In April, fans of co-op can tackle added challenges with their friends as Combined Arms gets updated with matchmaking, two Fjell 652 map missions, and a Hardcore mode. Squad up and show the AI troops who's boss.

We're cranking up the intensity even further later in Chapter 3. During this time, you'll experience unexplored fronts as the fight moves to Mediterranean – with the addition of the Mercury map. Here, you'll take on a massive aerial invasion along the Cretan coast and experience the first and largest German paratrooper invasion ever, based on the real-life events of Operation Mercury.

There's also another new game mode coming. In June, you'll secure and build objectives to ensure your team assembles enough soldiers to endure through the fight. This is the premise behind Outpost, and you'll find more info about this multiplayer experience and further Chapter 3: Trial by Fire details on the Chapter 3 page.