EA Stops Selling FIFA Points in Belgium Due to Loot Box Decision
Electronic Arts just joined a growing list of companies who are forced to take loot boxes and microtransactions off the market in Belgium. The company issued a statement this week confirming that FIFA Points will be removed from FIFA 19 in the country, however, they will continue to remain a part of the game everywhere else.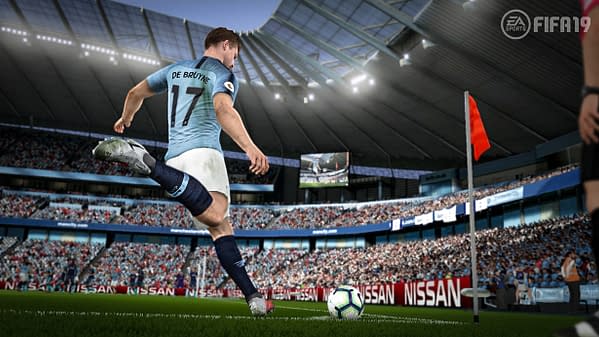 After further discussions with the Belgian authorities, we have decided to stop offering FIFA Points for sale in Belgium. We're working to make these changes effective in our FIFA console and PC games by January 31, 2019. This means that players in Belgium will not be able to purchase points to obtain FIFA Ultimate Team packs. Players still can access Ultimate Team and play with their existing players. All content in the game can be earned through gameplay, as has always been the case, and players can continue to use coins and the in-game transfer market. Any players in Belgium that have existing FIFA Points in their accounts can continue to use them, but they will not be able to purchase more. We apologize to our players in Belgium for any inconvenience caused by this change.
The decision comes after Belgium authorities ruled that loot boxes from games such as FIFA 19, Overwatch, CS:GO, and more were deemed to be illegal forms of gambling, because players are putting money down and not knowing what they are purchasing. Back in September, the Brussels public prosecutor's office announced they were launching a criminal investigation into the matter, which has led to a few companies pulling these options from their games, but only specific to the region. Meanwhile, games like Anthem and Halo Infinite have announced there is no loot box system in their games, meaning publishers are slowly making their way to removing them altogether rather than deal with this kind of a headache.