Well, that didn't take long. After only a few days out in the wild as a major weapon, Epic Games are ready to shelve the Fortnite Infinity Sword. If you're not familiar with the weapon, don't worry, it hasn't been around long. It's a singular sword that can only be found in the new iceberg area of the map and it deals a hella damage when you swing it like your pickaxe. However, it's apparently too powerful and the devs have decided to nerf the current version and toss the all-mighty He-Man version into the vault with the other items that are way too fun to play with and could possibly win you a match in record time.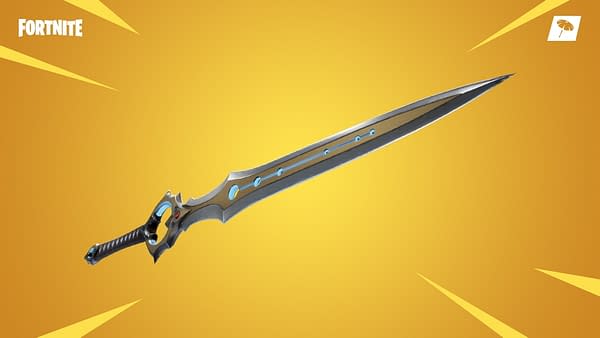 Originally Epic Games defended the addition for a period of time, saying that its good to shake things up. But fan criticism got the better of them, and soon, the sword will be nerfed with the ability that while you wield it, you can not build or farm materials. So you get a bit of a risk/reward balance where you have all those powers, but you're also an open target. No word just yet when it will go into effect, but we're guessing ASAP.
Enjoyed this article? Share it!