Well, let it never be said that Epic Games and their PR department never made an impact, as Fortnite came to "an end" today, causing Twitch to error out. Let's explain a little. The end-game event that happened today saw a meteor come crashing into the island as a shield tried to protect it, causing a black hole animation that swallowed the game whole. For a good thirty minutes, there was nothing but a black hole on the screen, as you can see from the video below, which has the whole sequence fo events for you to enjoy.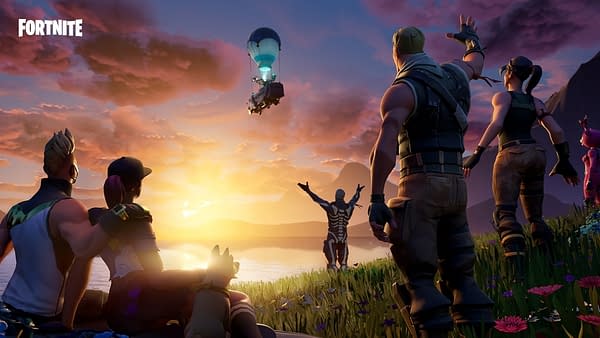 As a result, the number of people trying to log into the Epic Games launcher, as well as Twitch trying to see what was going on, caused both platforms to suffer errors. As we're writing this up, Twitch has gone through several crashes where the servers appear to be working and then not, while the video still maintains. Truthfully, it wouldn't surprise us if Twitch was in on the joke with Epic Games, who are absolutely trolling their audience. No way in hell a company with esports events on the books would just "kill" a game. So this black hole, for however long it lasts, is basically just downtime.
In the meantime, it was discovered that if you plug in a controller and punch in the Konami code, you can play Galaga featuring a pizza slice as the ship as you fight against alien burgers. We'll keep an eye on Fortnite and see if and wen anything changes.
https://www.youtube.com/watch?v=huDgBRqbMuc
Enjoyed this article? Share it!