Esports Documentary "Game & Glory" Has Been Released
Get a look at a very specific CS:GO tournament in South America as BBC Studios and ESL FACEIT present Game & Glory.
---
BBC Studios and ESL FACEIT Group have officially released their CS:GO esports documentary Game & Glory for people to enjoy this week. The doc covers the journey to the CS:GO Major Championship in Brazil back in 2022, showcasing the efforts of certain players in the tournament and their quest to become champions on one of the biggest events of the year. We got the doc for you down at the bottom, as you have the ability to check it out on EFG's Twitch and YouTube channels.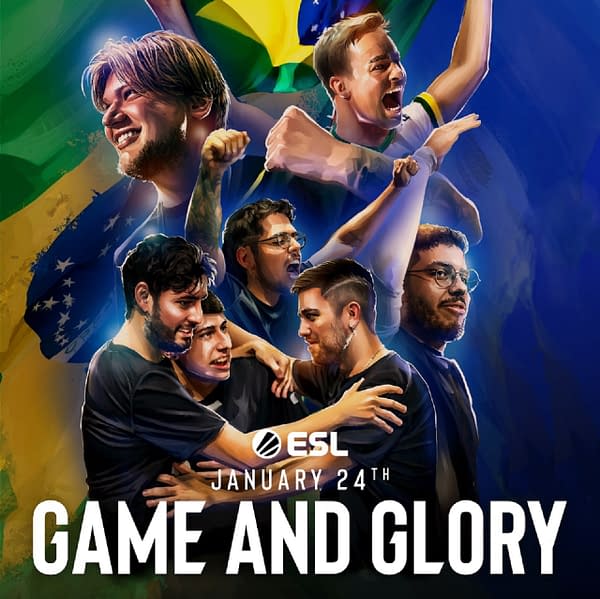 "In Game & Glory, you will discover the personal side of the pro-players Oleksandr "s1mple" Kostyliev, Kaike "KSCERATO" Cerato, and Casper "cadiaN" Møller. Find out what went through their heads while they were competing at the Intel Extreme Masters (IEM) Counter-Strike: Global Offensive (CS:GO) Major Championship in Rio de Janeiro, Brazil. Follow them on their quest to conquer the biggest title in esports and relive countless intense moments and nerve-racking action. CS:GO caster Alex "MACHINE" Richardson guides you through "Game and Glory" and gives you an inside look. For the documentary, BBC Studios captured the spectacular atmosphere of the IEM Rio Major as well as the tremendous support and passion of the on-site fans. From October 31, 2022, until November 13, 2022, EFG hosted one of the largest esports events of all time, with a total prize pool of $1,250,000. It became the most-watched ESL competition and the third most-watched CS:GO competition of all time. During the first two phases of the tournament, 3,500 fans per day came to watch the tournament on-site, and during the final four days, 14,000 fans experienced a live atmosphere like no other."
"The Rio major was special for many different reasons for many different people," says Richardson. "Two years in the making. A crowd like no other. A first tour to remember. On a crucial continent of the Counter-Strike landscape. A special first time for us all, but certainly not the last!"