Exogate Initiative Confirmed Demo Coming To Steam Next Fest
The February 2023 edition of Steam Next Fest gets another free demo added to the list as Exogate Initiative has joined on.
---
Indie developer and publisher Xeno Bits confirmed this morning they'll have a free demo for Exogate Initiative at Steam Next Fest. In what looks like a combination of Lost In Space and Stargate turned into a video game, this is a sci-fi management sim in which you are a team of scientists exploring different worlds all the way to the edge of creation. What secrets will you discover on distant worlds? You'll find out went he free demo drops on February 6th, with what sounds like an Early Access release date being planned for Q1 2023. For now, enjoy the latest trailer below.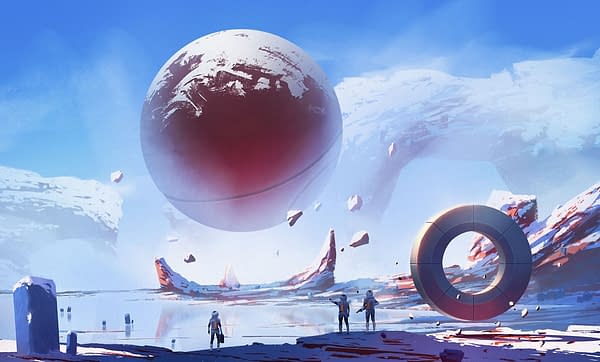 "Manage humankind's first mission across the universe in Exogate Initiative! In the near future, a new technology allows us to travel instantly to anywhere in the universe via portals known as Exogates. An international initiative is created to develop these portals and explore the worlds beyond. As head of the initiative, your job is to lead mankind into the vast unknown. Create a sprawling facility underground, recruit a diverse group of specialists from around the globe, and send them to mysterious new planets through the Exogate. As well as managing things on earth, you'll be called upon to make crucial decisions during each mission. Your choices will have a profound effect on the future of humankind, as well as the lives of your crew.
Plan, excavate and build a sprawling underground research facility.
Build facilities to provide for the technical, physical and emotional needs of your team.
Add new rooms and specialised equipment as the initiative grows in scope.
Recruit, train and manage fully autonomous specialists from all around the world.
Discover new species of fauna, and even make contact with alien life.
Negotiate with allies and defend yourself from foes.
Help your team make life-or-death decisions during mission story beats.
Research new technologies and help the project grow.