Fantasy Flight Games Previews "Clan War" – "Legend of the Five Rings"
A new expansion is being released for the Legend of the Five Rings card game by Fantasy Flight Games.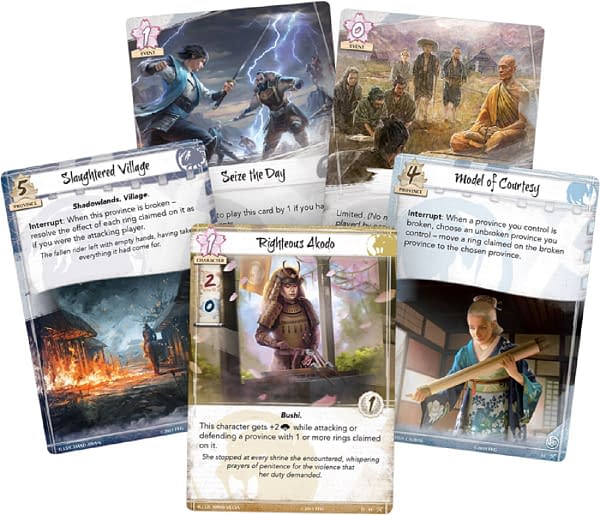 The new expansion, called Clan War, introduces at long last the final version of multiplayer gaming rules to Legend of the Five Rings. Many cards in the expansion set will be geared for multiplayer play as a result of this, but at the same time a lot of these cards will be good in general one-on-one gameplay as well.
Additionally, a new mode – Team Conquest – has been added to the game to make for even more multiplayer goodness.
From Fantasy Flight Games:
The specter of war looms large over the Emerald Empire. All-out war has come to Rokugan and conflicts between clans have become more and more complicated. Strategic alliances must be forged to defeat enemies old and new. What will the political landscape of the Emerald Empire look like when all is said and done?

Clan War expands the conflicts of Rokugan into all-out war with two different multiplayer game modes, the rules of which can be found here. The Enlightenment format sees three or more players racing to claim all five elemental rings on their provinces, while Team Conquest allows four players to join up into two teams to break each other's' strongholds. When the clans clash in open war, none can be victorious alone!
What are your thoughts on this release, for those of you who play Legend of the Five Rings? Does a multiplayer angle help draw in new players for this game? Does the prospect of new formats better facilitate gameplay between you and your friends? Let us know what you think about this expansion set!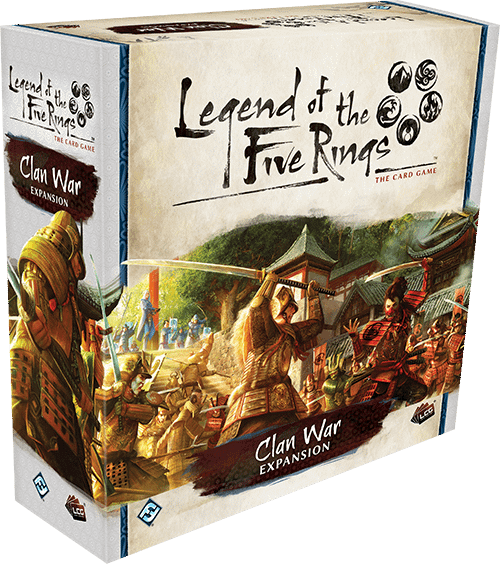 Clan War for Legend of the Five Rings hits shelves later in the year. It will retail at $39.95.