Square Enix dropped a new trailer today showing off the latest character that will be added to Dissidia Final Fantasy NT, and while it may not be the first person on your list, it's definitely a name worth paying attention to. Vayne Carudas Solidor from Final Fantasy XII will join the dray as a playable character, both in the arcade version of the game in Japan and as a new addition to console, complete with a set of moves that might actually frighten you if you ever have to go up against him in battle.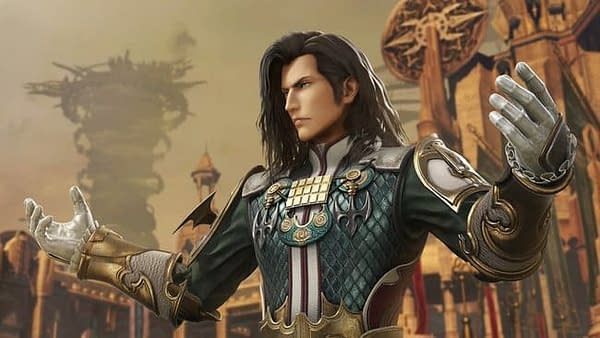 We have the reveal trailer below, which shows him down a bunch of magic spells that mainly revolve around him hovering above the ground and making swords appear from thin air. Vayne Solidor will officially be added to the game on April 26th, he'll automatically be added for people with a season pass, or be an individual download as DLC. This will make the second piece of DLC for the game as Koei Tecmo are slowly adding content, such as the Orbonne Monastery stage from Final Fantasy Tactics, which will hit arcades tomorrow on March 14th and be available for consoles on March 22nd.
Enjoyed this article? Share it!