In case you thought Square Enix had already moved on to working on the next incarnation of Final Fantasy, they apparently have more than their fair share of surprises for players on the horizon. In a recent interview with Dengeki Online, Final Fantasy XV director Hajime Tabata and game designer Takefumi Terada discussed the next three episodes to be released for the game, including the recently revealed Episode Ardyn, which lead to the revelation that a fourth episode has been added to the game's upcoming content and that they plan to take additional episodes and DLC all the way until 2019.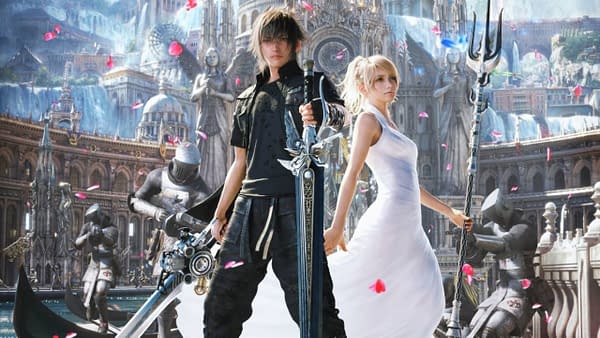 Let's table the impressive idea that they already have a plan for the next two years worth of content. The fact that the company is already planning to keep Final Fantasy XV alive with content that will keep the game active for three and a half years since release is more than they done for any of the traditionally modern Final Fantasy titles. (By which we mean any of the games that aren't #11 or 14.) Meanwhile, for those who can't get enough FFXV, Square Enix will be re-releasing Final Fantasy XV: Royal Edition on March 6th for PC, PS4, and Xbox One, which will include all of the multiplayer additions and all of the current DLC packs.
Enjoyed this article? Share it!