Finding Beauty In Difficult Times: We Review 'The Lion's Song'
It takes a lot these days to find a game that hits me hard. You can have an emotional reaction to material in several ways, and video games have become one of the most innovative over the past couple decades of finding ways to make you attached by interaction and leaving you with something to contemplate. A good example (20 year spoiler alert) is when Aerith is slain by Sephiroth—a moment you didn't see coming and it hit a number of emotions hard—I can recall having conversations with people about how they threw their controller down in disgust or started crying. This is teenage boys we're talking about. So when you get a good game that takes that kind of approach to storytelling, the payoff can be worth it. When I got my copy of The Lion's Song, I wasn't entirely sure what to expect. Earlier this month, the final chapter of the game was released, which gave me an opportunity to check it out from the start and make my way through all four chapters in complete sequence. The game puts you into the lives of young creators and influences in early 20th Century Austria. We're talking pre-WWI era when the country was struggling with it's identity within Europe while seeing great expansion after the old walls had been torn down and they expanded their biggest cities. You live in their lives as they experience the turmoil of the era, struggling to become the best at their craft while dealing with prejudices and problems. But what stands out most is how simplistic the game is while telling a cohesive story. This is an old-school point-and-click title with low-rez graphics and and style that hearkens back to late-'80s and early-'90s PC titles. Everything in the game is done in shades of black and brown, slow pixelated fades and rolling text that looks like a dozen different versions of Times New Roman. The game is essentially a throwback to the era where the playability was secondary while the story stood front and center. We're going to keep things very spoiler free in this review because to give much away would take from the experience. Even what little we've given away at the start has some hints as to what you'll encounter as you go. Keeping it to the mechanics, you'll choose what your character does from a specific set of directions. There will be chat dialog where you can pick what you need to say, exploration where you can get around the town and see what's happening to further your journey. The stories being told here are absolutely well done and I don't think they could play into each other any better than when you finally embark on Chapter Four. The game gives you a lot of loose threads that finally start tying together in a really elegant way, and you find that while it threw a lot of fiction at you, you also got slapped with a lot of facts about that era. It's a nice reminder of how these kind of games used to be educational to a degree, while also remaining fun. The Lion's Song is a beautiful game, the real shames are how long it took for each chapter to come out and how a lot of people really don't know this game exists from lack of marketing. There's also a lack of interaction to a point, nothing that makes the game bad, but there are parts where you feel things are being forced along and are out of your hands. It's still a great game to check out if you love story adventures or click-and-point titles, and I highly recommend it if you'd like to learn more about that period of time in Austria.
---
---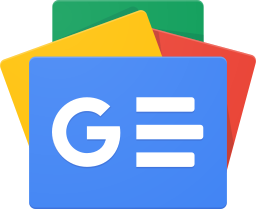 Stay up-to-date and support the site by following Bleeding Cool on Google News today!