Firewatch Art Director Olly Moss Has a New Gig at Valve
Valve has finally snatched up a very important piece of a larger puzzle they collected earlier as Olly Moss has joined the team. If you're not entirely familiar with the situation, Firewatch was an awesome game from 2016 created by Campo Santo, a company co-founded by Moss along with Nels Anderson, Jake Rodkin, Sean Vanaman. Moss is the person primarily responsible for the look of that game, as you can see from the artwork here. Earlier this year, Valve bought the company and most of the staff came with it to develop a new game called In the Valley of Gods.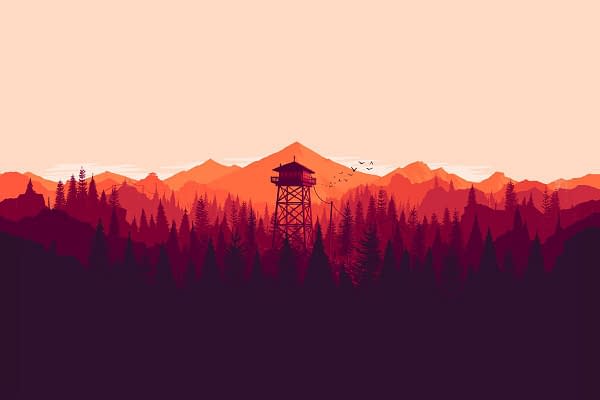 Moss was one of the few people who didn't make the official switch, but that all changed yesterday when he made an official tweet about his change of career.
There's absolutely no word yet as to what he'll be working on at this time as it's basically just a confirmation that he's employed by the company. But considering his art style and the direction he managed to take the game in from a visual standpoint, anything he puts his talents to is going to look absolutely gorgeous. Valve made a wise choice getting him on board with the company.