'Five Nights At Freddy's 6' Canceled, According To Creator Scott Cawthon
Some shocking, depressing, and kind of suspect news all wrapped into one about the latest Five Nights At Freddy's title. Creator Scott Cawthon took to Steam overnight to post a letter to the fans letting them know that Five Nights At Freddy's 6 is officially canceled. Here's a quick snippet from the letter. For the last month or so I've been dropping hints about a new game; and it's true that I'd been working on one (call it FNaF 6 if you'd like.) But after forcing myself to keep working on it day after day, I realized something- I just don't want to work on this. With each game's release, I think the expectations get higher and higher for the next, and rightfully so. Each game SHOULD be better than the last! But that pressure starts to mount, and I fear that I've been neglecting other things in my life for the sake of trying to keep up with those mounting expectations. So, after giving this a lot of thought; I've decided that I'm going to stop working on it. I'm not going to reveal anything else about what the game was, and I've asked other people involved to never divulge anything either. It's just not going to be talked about. You can check out the full letter here, but for the sake of objectivity, we're going to remain suspicious about it. The reason being is that it wouldn't be the first time Cawthon told a little fib to keep people off the scent of the next Five Nights at Freddy's related title. Honestly, I could see the game coming out just in time for Halloween as a shock. But if the letter is genuine and he's stopping production on FNaF6, I'm kind of excited to see what he does away from the series.
In the letter, he says he's not giving up on making games, so it would be cool to see what he does to establish a new property not tied to the horrible bite-filled pizza fun time show universe he's created. Only time will tell what the truth really is, but forgive us for being a tad suspicious that we're not getting the full story — if the story was real to begin with.
---
---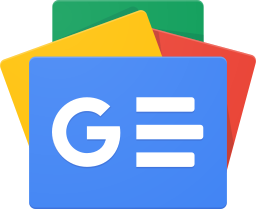 Stay up-to-date and support the site by following Bleeding Cool on Google News today!