Earlier today, G2 Esports came out on top during the League of Legends Mid-Season Invitational 2019 event to take the trophy during the grand finals against Fnatic. Both of these teams had been running hard throughout the season and making an effort to make it this far with some of the top teams in the world vying for the title, but they managed to come out on top. We have a brief recap of the events below from Riot Games as teams will now focus on the LEC Summer Split starting on June 7th, as teams attempt to earn a spot at the World Championship taking place in Europe this Autumn.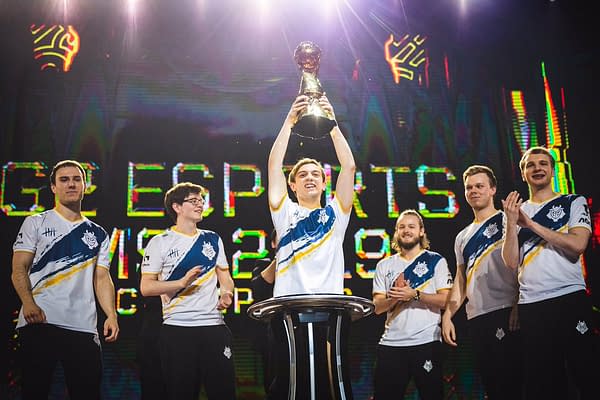 SK Telecom T1 and G2 took to the stage once again and during one of the closest Bo5s ever witnessed G2 narrowly took the win. During the five hour competition both teams were consistently toe to toe but G2's unpredictable gameplay style saw them win 3-2 and through to this year's Grand Finals. Yesterday's event signals a monumental shift in competitive League of Legends. The 2018 World Championship saw Europe's Fnatic make it to the Grand Finals and the West continues to close in on the most dominant teams from the East.

The epic conclusion to MSI 2019 took place today, with North America vs Europe and LCS vs LEC making this one of the most intense and historic events to take place in League of Legends and G2 Esports dominated. The LEC Champions ran the Rift, commanding 3-0 against Team Liquid in record time with the fastest Bo5 ever seen and are bringing home Europe's first MSI trophy.
Enjoyed this article? Share it!