Game Truck is an interesting company. They create trailers filled with gaming consoles for parties and special events so people can jump into one and just chill out while playing games with each other. It's the new-school version of when companies would create mobile swimming pools and drive them around to neighborhoods in the summer. The company primarily deals with older systems like the PS3 and 360, newer trucks have newer models, some are exclusive to a specific brand and others just stock whatever they can get their hands on. It isn't available in every state, either, as they cover about 60% of the country with most franchises being in capital cities.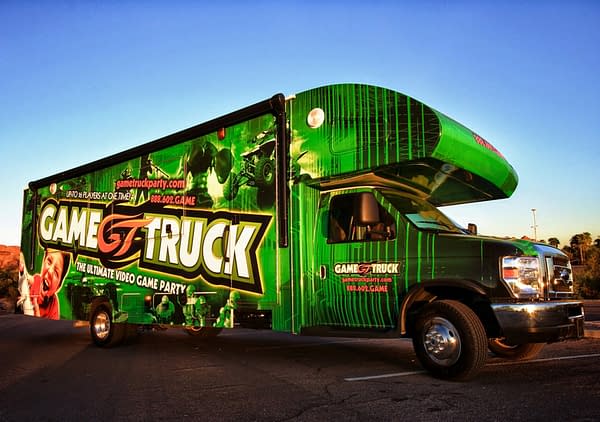 Today it was announced that the company will be working with Nintendo to have Switch consoles available in 100 trucks across the country. Nintendo sent the word out on a press release this morning stating that "vehicles will feature playable versions of the 1-2-Switch and The Legend of Zelda: Breath of the Wild games on Nintendo Switch systems, with Mario Kart 8 Deluxe being added to the fleet at the end of April. All the trucks will be wrapped in fun designs representing 1-2-Switch and are available to reserve now." The promotion with the company is only going to last through June 20, but it gives the company more exposure in markets where people are most likely saving their cash to see how the Switch turns out in the next few months. Keep in mind that Nintendo didn't really offer the public a lot of chances to get their hands on one and test it out, so there's a good portion of potential console buyers who have never held one, much less played one. This gives them a chance to branch out that exposure in the market just a little more to those on the fence.
Enjoyed this article? Share it!