We had previously mentioned that 20XX was in development by Fire Hose Games as a nod and a throwback to the Mega Man-type games we grew up with, but PAX East was the first time we actually got to put our hands on the game. As you might suspect, you're playing as robots in a rouge-light action platformer that will have you jumping, shooting, and learning by dying on a frequent basis. The catch to this one is that you have full co-op play for both local and online, which cuts the difficulty in half and makes a lot of what you're trying to do both interesting and fun.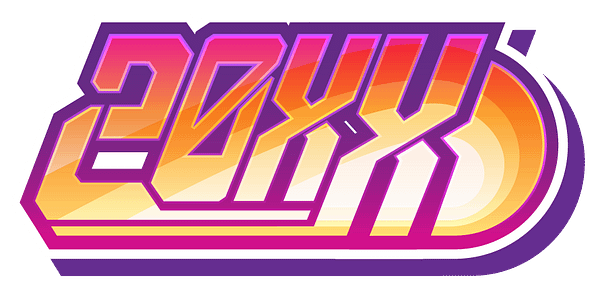 I got to experience part of the game with a random player from the floor and learned the hard way that coordination is key as you'll be making your way through levels that require a sense of timing and planning if you're going to do this as a team. I could easily bust the demo out on my own, but it would take double the time, so there's an option for you to go it alone or grab a friend for help, not tying the game to one or the other. There are a ton of powerups to help you along the way and make the game interesting, but the demo didn't expand much on it. We weren't given a full release date at the convention, but you can play it on Early Access right now on Steam.
Enjoyed this article? Share it!