Guilty Gear Creator Says Next Game Will Reduce Complex Systems to Attract New Players
Guilty Gear creator Daisuke Ishiwatari has said that the next game in the series will likely be a little more simplified to encourage new players to pick up the game.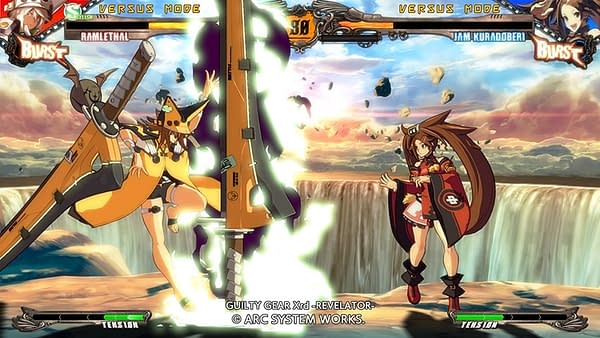 Arc System Works recently put out Dragon Ball FighterZ to a fair amount of acclaim. It was a gorgeous game that seemingly satisfied fighting game fans, but also encouraged new players with help like auto-combos, something that not all fighting games can boast. While it can be annoying for more veteran players who get caught by a new players button mashing, it means the experience is certainly more approachable to all.
It seems the developer might be looking to implement these kinds of easier to grasp systems into one of its other fighting game franchises, Guilty Gear. Speaking to Destructoid, Ishiwatari spoke candidly about the future of the franchise and freely admitted that a future game would probably be subject to becoming more accessible. He said:
After releasing Guilty Gear Xrd Rev 2 it's clear what we need to improve on. The key is to win over more users because of the complex controls. But if we implement everything the game will no longer be Guilty Gear. It's hard to balance out all the improvements. One thing that we have to do in the next installment is to reduce the number of systems [mechanics]; it's too complicated for everyone. You can expect that in the next game.
This is the kind of thing that can send hardcore fans running. It seems that Ishiwatari is aware of the concern though, so hopefully he and the team will find that sweet spot. For now, we will have to sit on our hands and see how it turns out.