"Ghost Recon Breakpoint" Receives A New Live-Action Trailer
As we creep up on the release of Tom Clancy's Ghost Recon Breakpoint, Ubisoft has released one more trailer for the game, this time going live-action. This new trailer puts you in the thick of the action as you learn what it is you're up against in a real-world version of events. It's pretty intense to watch, and we can only expect the gameplay to match. Enjoy the trailer as the game drops on October 4th.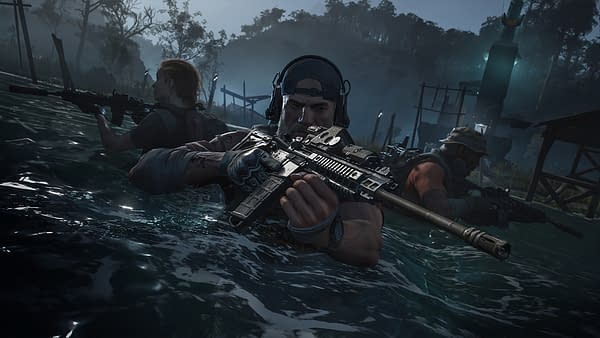 However you decide to play, in Tom Clancy's Ghost Recon Breakpoint, you will always keep the same character: the same customization, the same skills, and the same weapons. You keep and improve your progression across both our PvE and PvP experiences. Tom Clancy's Ghost Recon Breakpoint is also a truly social experience. Find your friends in the new Social HUB, play the campaign together, or enter a PvP arena to take on an intense 4v4 match. The adventure does not stop there! The game will be regularly updated and supported years after launch. New story arcs will keep expanding the story, new features will be continuously added, and new classes and gameplay possibilities will available to players, as well as events and a brand-new type of endgame content: Raids.