If you've had any experience with the Betrayal at House on the Hill series of games and need a new experience, Betrayal Legacy might just be what you need. Avalon Hill and Wizards of the Coast put together a brand new version of the game that does a lot more than have you explore a mansion and try to make it out alive. This is probably the most ambitious version of the game to date in that you're not just playing in a couple of random scenarios, but are actually going through a history of events on the same piece of property over the course of a couple centuries.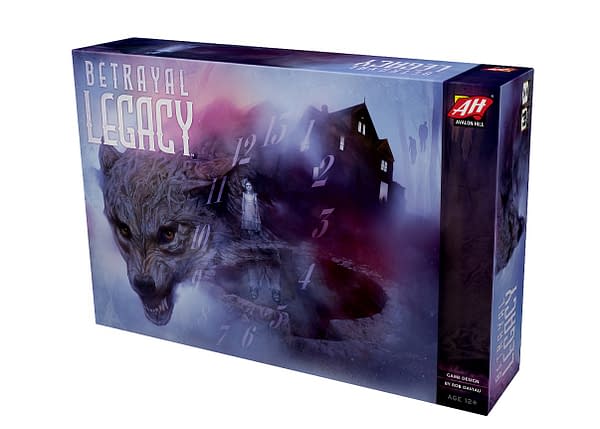 The game starts off like any other version would, as five players will enter and explore the home, creating new rooms as they enter different sections and find objects and weapons to help them along the way. Eventually, one of them becomes a monster of some sorts and it's up to the rest of the crew to vanquish them or see them succeed. But where that usually ends the game, it does not here. Once you complete a chapter in the story, your family (whichever color character you are) lives on and continues to live in the home, starting the next chapter of the story where you are either an ancestor or an older version of your previous self. We won't give away any plot points, but the basic idea is that you keep revising this home where strange things keep pulling you and the other families back to it.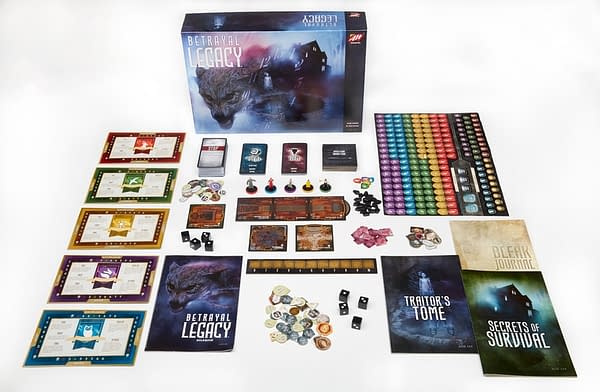 Some of the best parts of the game are the family crests being applied to different weapons you find over time, which you can rename and use in the future, provided they survive the test of time and aren't just buried somewhere after you've used them to vanquish your foes. There's a lot to love about this game, but it has one major drawback. This is a one-and-done purchase. Seriously. You need to choose who you play the game with wisely, and I recommend a full party, because once you start you can't go back. There are aspects to this game like scratch-away notices and cards you need to write in pen to make things stay that can't be undone. If you stop the game or lose anyone along the way, you're kinda stuck waiting to get a session going again to complete the game.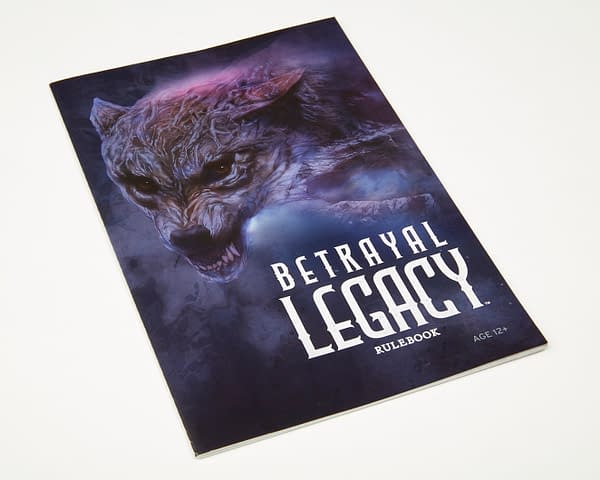 The bright side is that you'll get a few days worth of gameplay out of Betrayal Legacy, because the story inside is so lengthy. If you played everything back-to-back in subsequent sessions, it would take you two days to complete, so you're getting your money's worth when you have the right group of people. Hopefully, Avalon Hill starts selling replacement items for the game, because to spend money on it and then watch it go to waste would be a total shame. If you love this series, Betrayal Legacy is a must-own. But again, make sure you got a good full group of five who can see this game all the way to the end, or you'll miss out on some awesome adventures.
Enjoyed this article? Share it!