For those who have kids who are into Gigantosaurus, a brand new racing game has been released based on the series simply called Gigantosaurus: The Game. Put together through a combination of companies including Wildsphere Studios, Cyber Group Studios, Outright Games, and Bandai Namco, they've created a fun little game. You can play as Rocky, Tiny, Mazu, and Bill are you race across the entire world and discover mysteries about it you weren't expecting to find. We have some screenshots for you below, along with the trailer and a couple of quotes from the announcement. It looks like a pretty fun game that will keep fans of the series enthralled as the show comes to Netflix this year with Disney working on Season 2 & 3 as we speak.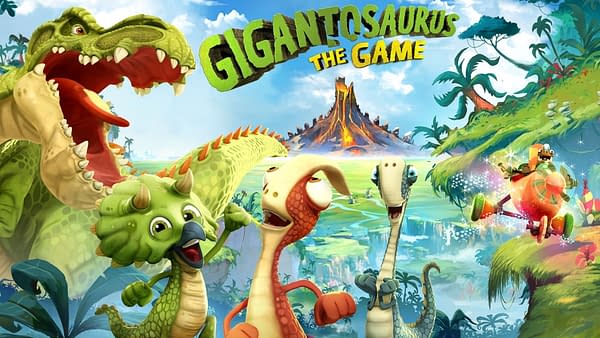 "We have always been committed to creating the highest quality video games possible and ensuring they tie-in expertly to the story-world of the source material," said Terry Malham CEO of Outright Games. "With "Gigantosaurus: The Game" this process has been easier than ever as Cyber Group Studios has been able to create a title that mirrors the world of the books and TV show perfectly."

"We have had high aspirations for this title from the beginning and wanted to ensure we captured the magic of our premier animated show," commented Thierry Braille, Vice President Interactive and Videogame Division and Dominique Bourse COO Cyber Group Studios. "Working with Outright Games has allowed us to create something truly special that the whole family can enjoy together at home. With the launch of our first ever video game we now have the opportunity for a brand-new audience to experience the world of Gigantosaurus for the first time ever."
Enjoyed this article? Share it!