Would you like to get in on a demo of Stronghold: Warlords on Steam? We have a chance for you to do so as we have 20 codes to give away. Firefly Studios were kind enough to give us a set of codes to give out for people to try out the game. However, because there's 20 and we're not doing a single contest, this is first-come-first-serve. Grab them while you can if you're interested in the game. Which you can read more about the game below.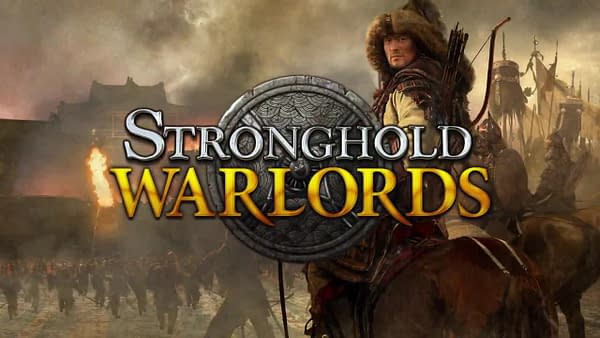 For the first time ever Stronghold: Warlords allows you to recruit, upgrade and command AI lords across the battlefield in the form of in-game 'Warlords'. Each warlord under your command boosts your strategic prowess with unique perks, characteristics and upgradeable abilities. Put them to work for your industry, fortifying borders, forging weapons or team up for a pincer attack! Each campaign mission, skirmish game and multiplayer battle means a fresh set of warlords to command and new strategic depth to discover. The next chapter in Firefly Studios' real-time strategy series, Stronghold: Warlords is Firefly's first game to recreate the castle economies of the Far East. In Warlords you take command of Mongol hordes, imperial warriors and samurai clansmen as you lay siege to Japanese castles and fortified Chinese cities. Besiege historical warlords using new gunpowder-fuelled siege weapons, classic units and a completely new way to play Stronghold.

CONQUER AND COMMAND WARLORDS across the battlefield unlocking more powerful castles, armies and abilities.
RECRUIT NEW UNITS including imperial fire lancers, disciplined samurai, Mongolian bowmen and auxiliary laddermen.
RELIVE HISTORICAL CAMPAIGNS from 3rd century BC China through to the rise of the Shogunate and coming of the Mongol Empire.
RAZE YOUR ENEMIES with the arrival of gunpowder and new siege equipment such as the fire lance, siege tower and flaming ox!
BECOME THE GREATEST LORD through fear or admiration using a range of medieval entertainment, taxation and torture.
W4A8E-5TGQ9-BWVZP
TYTTH-F39YR-IN2W9
20XAV-CIRBY-YBTHP
MH7HP-A3Y7P-CW7YF
FXIVB-B3M3N-EN007
K6LC0-GPFFL-0A29Z
PDCD3-3E6HB-YEKB6
GLK28-HH6CI-237T7
HJX58-GRDLX-L59HK
NI3IX-58MZP-GBEJJ
9PKQ5-9PNV6-IJK4B
MVYY5-NXRKE-X6THR
CMWK8-3GCEN-IXPQ2
4T6YM-5HB7E-3LBJ6
MGRXJ-E3JYL-QGYB9
NTI8D-AL62N-2TRND
YZXPX-QEFIR-02CMG
VMKE9-8ZA00-LKCEY
AF0YV-EYPW3-7MCEG
PQWGP-CM48T-7XVAA
Enjoyed this article? Share it!