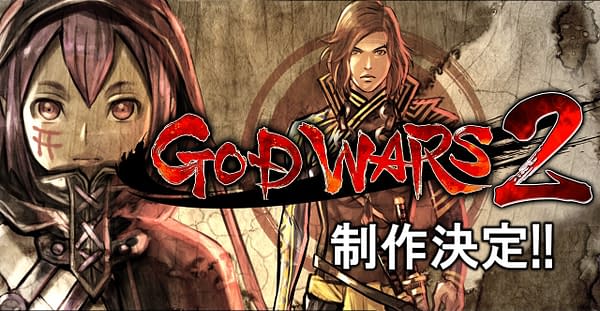 Kadokawa Games revealed new information on God Wars 2 this weekend, including the fact that the company will be taking fan feedback into account during development. The news hit during the Kadokawa Games Fan Dai Kanshasai 2018 event in Japan, by way of DualShockers.
The fan feedback in question is coming from a survey organized in Japan during the month August to get commentary from players of the original God Wars in order to make a better sequel. Naturally, the hot ticket items include better graphics as well as changes to the character classes and skill system.
From Dualshockers' report:
As such, God Wars 2 will feature even better graphics, more emphasis on story and some changes to the characters classes and skill system. Not to say that these three points were bad in the first game though. The first God Wars was a really solid tactical RPG and one of the best we've got these past years. The character designs by Taro Minoboshi/Minotaro are great too.

God Wars 2′s platforms are still a mystery, but it'll definitely come for latest consoles seeing the emphasis they put on "even better graphics". The game was first announced back in July 2018. You can read about some of its new characters and story here.
The original God Wars is available on PS4 now, if you'd like to play it ahead of the sequel's release. Granted, no release date has been set for God Wars 2 as it was just announced this summer.
Enjoyed this article? Share it!