"Granblue Fantasy Versus" Receives Two More Character Trailers
Over the last 24 hours, Arc System Works and Cygames have released two new trailers showing off characters from Granblue Fantasy Versus. This time around we get Ferry as well as Lancelot, along with their proper character bios, which you can read here. Enjoy the trailers as Granblue Fantasy Versus will be released in Japan in February and sometimes in Q1 2020 for the West.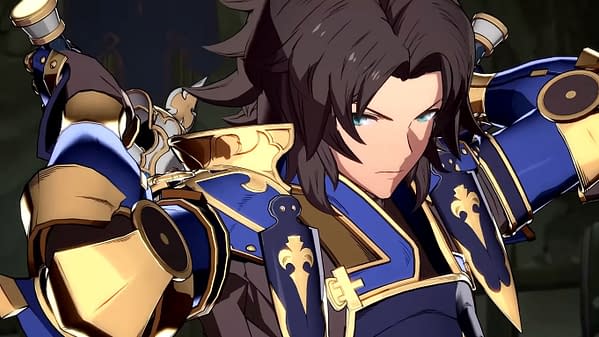 Ferry

An Erune girl who once resided on the Mist-Shrouded Isle. She became a spirit at the moment of her death. This grim transformation occurred while she was waiting for her frail sister to return home, a period that had lasted well past her death. At Gran and Lyria's behest, she sets out on a journey to discover the whereabouts of her now-grown sibling. In addition to the crack of her whip, she fights with the faithful bite of her ghostly pets, overwhelming her opponents with phantasmagoric assaults.

Lancelot

A dual-wielding master swordsman who serves as the captain of the Order of White Dragons of Feendrache Kingdom. If danger would rear its ugly head in the kingdom he so loves, he would risk both life and limb to see it defeated. Despite this, he can never seem to keep his room clean. He rushes across the battlefield at blinding speed, a flurry of shining, crystalline slashes. Those who set eyes on this fighting style immediately recognize why he was made captain of his order.