We're going to be getting more futuristic vehicles in GRIP: Combat Racing as Wired Productions Ltd. and Caged Element Inc. will be adding AirBlades. What exactly are AirBlades, you may be wondering? These cars are basically a '90s kids dream to have in modern racing. They're anti-grav cars that go super fast and have a tendency of knocking others off the course in reckless ways. Even to their own detriment! The new cars will be added to the game today, and we have a trailer and more info on them for you here in case you want to race with them.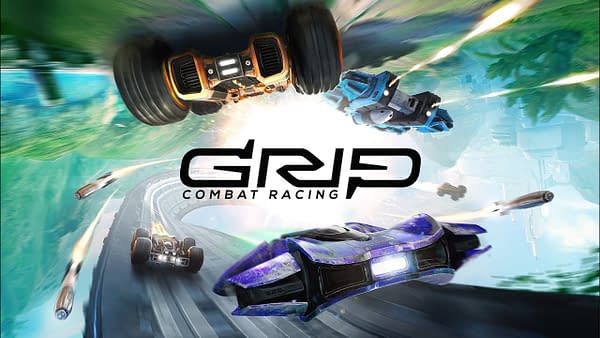 Bringing a whole new vehicle class, and uniting two genres from the 90's together for the first time, anti-grav racers called 'AirBlades', powered by an Element 115 anti-grav engine, fight against the aggressive wheel based mechanical monsters called Rollers, that launched with GRIP: Combat Racing, with both classes able to flip on any side, and choose their own path, not defined by the laws of gravity.

AirBlades is available on all the original race tracks that launched with GRIP: Combat Racing, plus all new levels set in out of space and is a completely free update for players. The inclusion of this latest update adds a robust new set of features sure to thrill fans and adrenaline junkies. GRIP: Combat Racing is now two games in one, giving racers the choice of how and where they drive!
Enjoyed this article? Share it!