Gundam Evolution Reveals Details For Season 3: Ignition Update
Bandai Namco will be launching Season 3: Ignition for Gundam Evolution shortly, as we have new info on what's to come.
---
Bandai Namco dropped new details this week for the upcoming update to Gundam Evolution before the launch of Season 3: Ignition. The season comes with new additions and content that players will enjoy, including the addition of Gundam Wing's Gundam Heavyarms Custom (EW) being added to the roster. You can read snippets of the update below, as they have the full notes for it on their website, along with a new trailer for it at the bottom. Season 3 will officially launch on March 8th.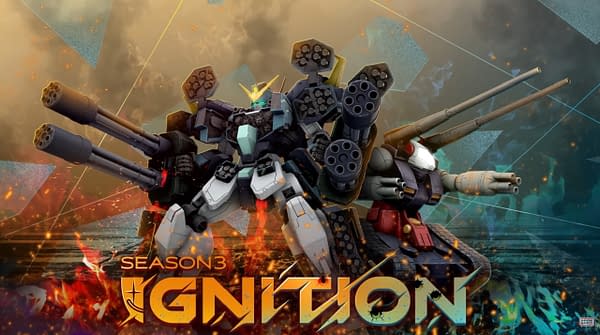 Gundam Evolution Balance Adjustments
Season 3: Ignition
brings Gundam Heavyarms Custom (EW)! This unit has overwhelming frontal firepower, wielding its Double Gatling Gun with one or both hands in coordination with its G-Maneuver, Hatch Full Open (Barrage). We will be
making adjustments
to various units as well as to the matchmaking system.
Series of Major Updates – "HYPER UPDATE"
The "HYPER UPDATE" that began at the start of Season 3 is continuing with even more events and campaigns. During the event period, players will be able to earn Limit Over Points when joining a Casual or Ranked Match. The amount of points earned will vary depending on the number of rounds won, and Limit Over Tickets will be awarded for points accumulated. Limit Over Tickets can be exchanged for Limit Over Supply Pods, from which players can obtain limited-time custom items.
Custom Items
▼Unit Skins
・【Legendary】Annihilator(Gundam Heavyarms Custom [EW])
・【Legendary】Radiant Stream(Turn A Gundam)
▼Weapon Skins
・【Legendary】Annihilator(Gundam Heavyarms Custom [EW])
・【Epic】Color Splash Gundam Barbatos(Gundam Barbatos)
▼Ornaments
・【Normal】Orange G Heavyarms Custom [EW] Charm
・【Normal】Blue Gundam Charm
Notes of Attention
Limit Over Supply Pods contain only one item
The amount of Material Points earned for duplicate items in Limit Over Supply Pods varies from the amount earned for duplicates from EC Pods.
Items in the Limit Over Supply Pod may return in future events.
Unused Limit Over Tickets will be deleted during the March 30 maintenance.
---
---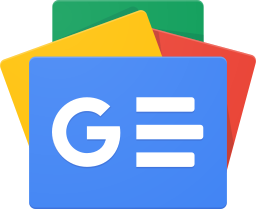 Stay up-to-date and support the site by following Bleeding Cool on Google News today!