GungHo Online Entertainment is the latest company to announce what they have planned for PAX West 2019 in Seattle, which includes a tournament. First and foremost, for those of you looking for game demos to try out, the company will have three around for you to try out. Those three will be Puzzle & Dragons, Volta-X, and Call of Guardians. On top of that, they will be throwing a Teppen tournament at the booth as well. We have more details about that below.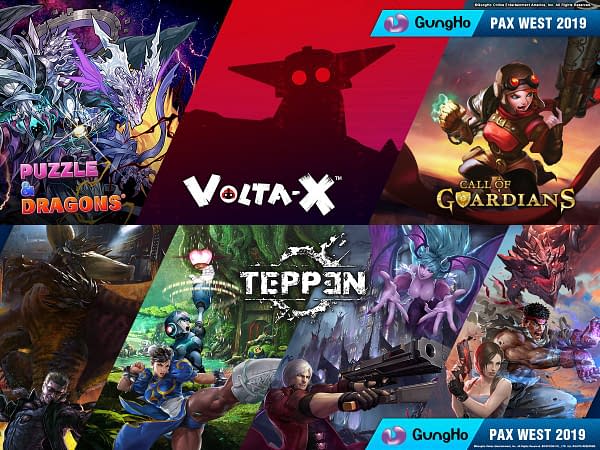 At booth #825, GOE will be showing off new cards, balance updates, and a brand-new playable hero – Jill Valentine from Resident Evil. The new hero will come with her own unique cards, as well as three specially designed Hero Arts. Famed fighting game champions Justin "JWong" Wong, Victor "Sp00ky" Fontanez, Christopher "NYChrisG" Gonzalez, Kenny "Unrooolie" O'Brien, and several other Teppen players will be showing off their skills and competing for a prize pool of $23,000 at the first Teppen invitational tournament.
Enjoyed this article? Share it!