GW Sneaks a Peak at a Whole Lot of Slaanesh… Goodness?
Games Workshop's Warhammer Community page previewed a bunch of images for next week's Slaanesh pre-orders, and I really hate to call out its goodness, because the models look fantastic, but, you know, Daemons, right?
These figs look really cool, though.
Keeper of Secrets
This is the first time a Keeper of Secrets has been available in a plastic kit, and it looks really, really lovely. What's a Keeper of Secrets, you ask? Here you go:
Many-limbed and jewel-eyed, sensuous in movement, yet at the same time brutal and fierce, a Keeper of Secrets is the Greater Daemon of Slaanesh. It is a terrifying foe to face, delighting in exquisite pain, the caress of claw through skin and muscle, bone and organ. Its enormous razor-edged claws can tear through the thickest armour with one graceful slash while its hands crush limbs and smash through bone and sinew with horrifying ease.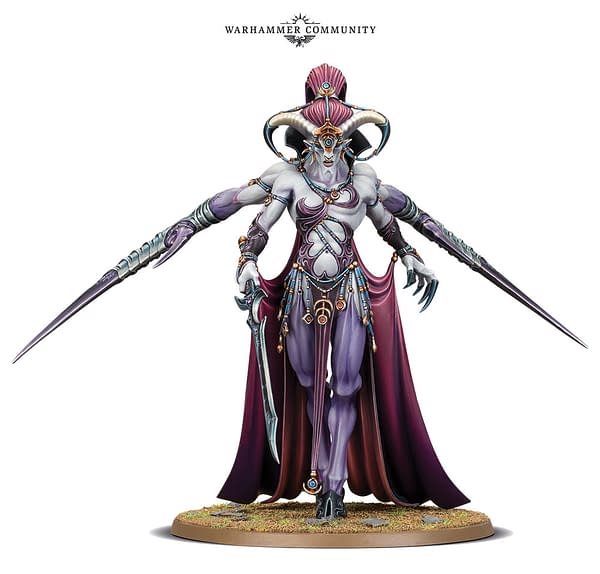 The new Keeper of Secrets has brought some friends, too: Here's the Masque of Slaanesh, followed by Syll'Esske, who's a bit of a mystery: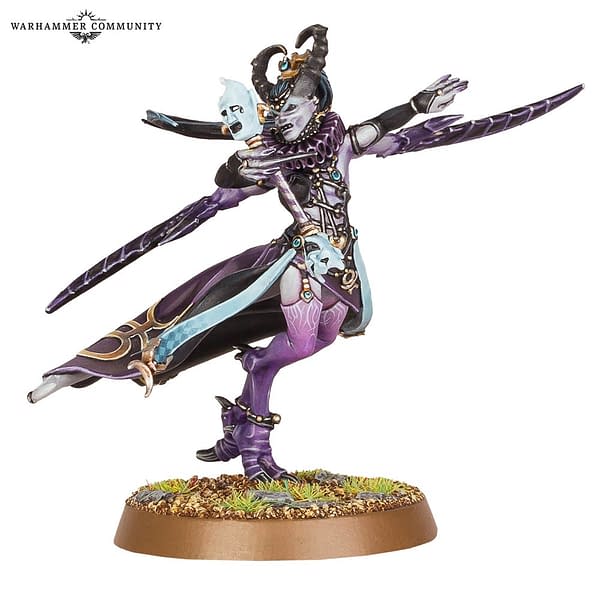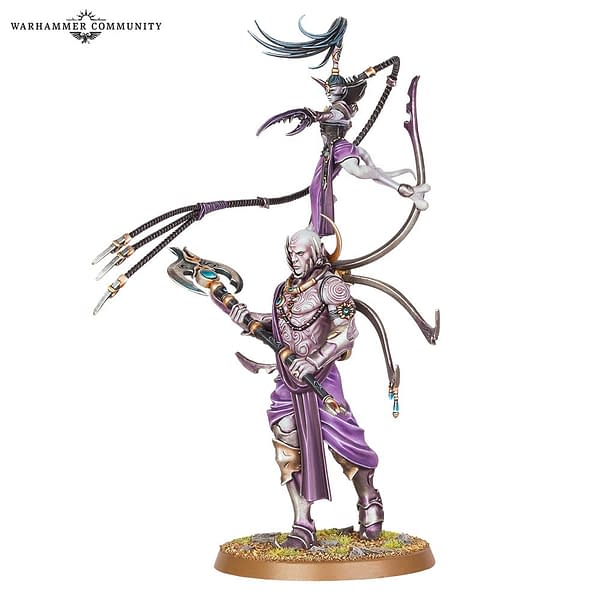 There will be a brand new Battletome available from Games Workshop for pre-order next week, the Hedonites of Slaanesh: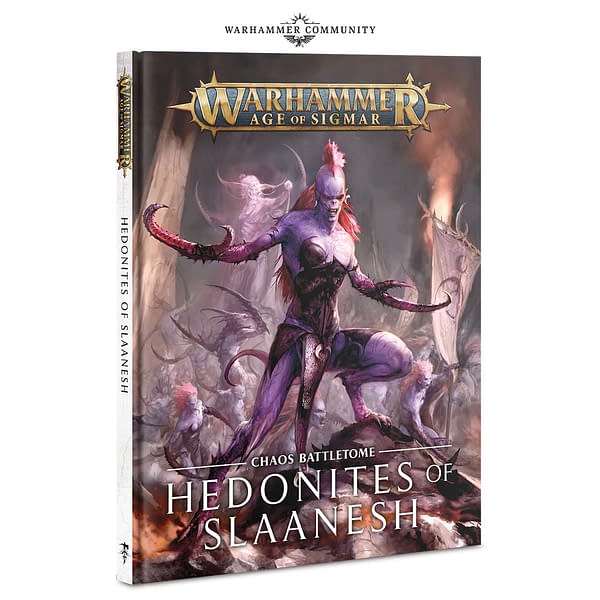 A new Battletome means new Endless Spells, and the forces of Slaanesh look to have some fun ones up their sleeves!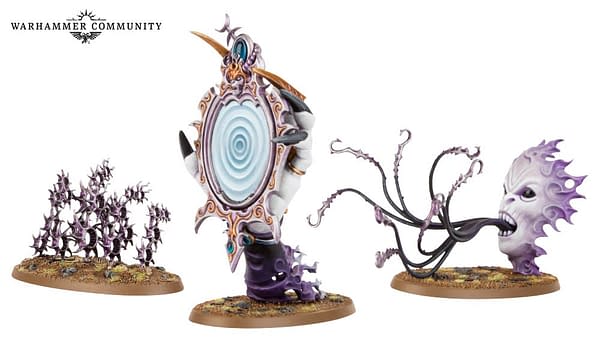 The coolest of the new models, though, has to be Shalaxi Helbane, which is built out of the same kit as the Keeper of Secrets. Such a great looking figure!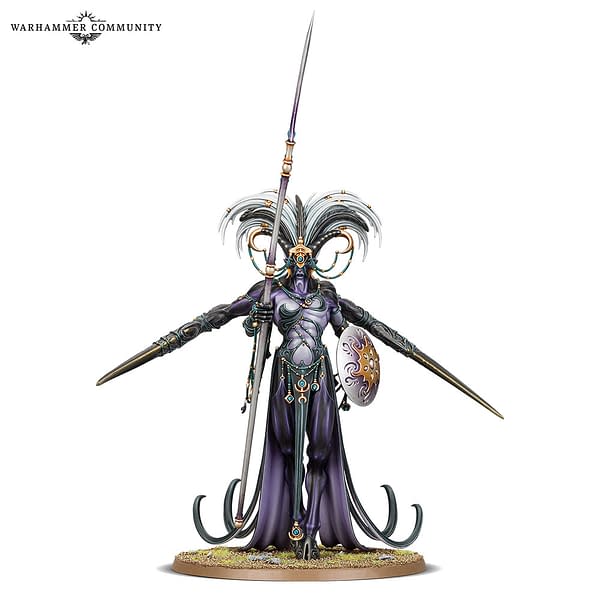 All of these figures can also be used in games of Warhammer: 40,000, so once again Chaos players get miniatures for two games for the price of one!
The new Battletome, dice, Endless Spells, and miniatures will be available for pre-order starting on Sunday, April 28th from your local game store!