Relive the Magic Again at the Harry Potter Pensieve Experience at NYCC
The Harry Potter books might have wrapped up years ago but the universe is still very much around and kicking. We have the new movies with the latest of which coming out later this year. The Cursed Child continue to have a run on stage but there are other ways to experience the world of Harry Potter these days. Audible was here to remind everyone attending New York Comic Con that the books are still here and a ton of fun to listen to on audio book.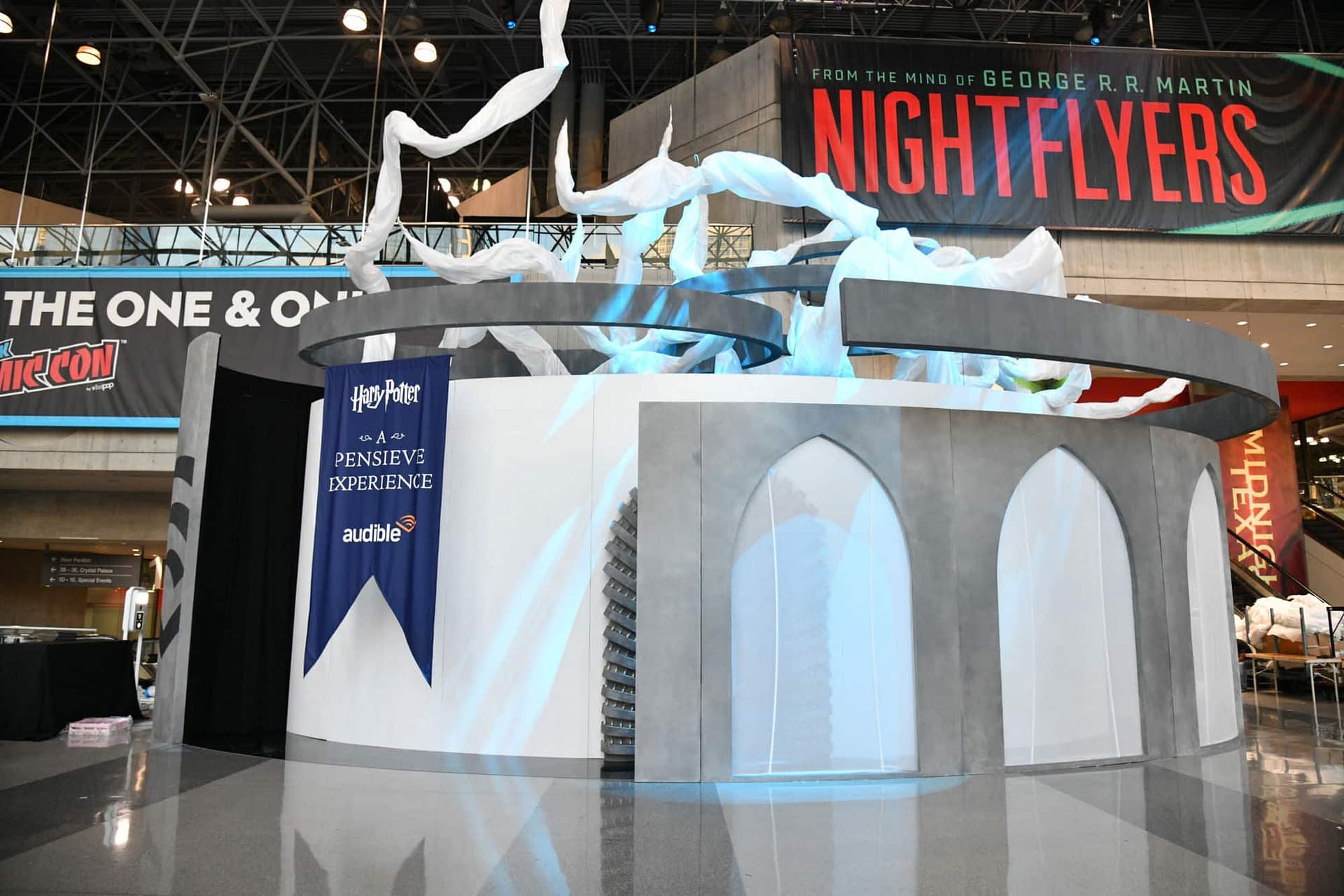 The Harry Potter Pensieve Experience is along the wall in the North concourse of the Javits center. The Pensieve, for those they might not remember, is a way for characters in the Harry Potter universe to re-live memories. Audible re-created the experience of using a Pensieve using the audio books from the series.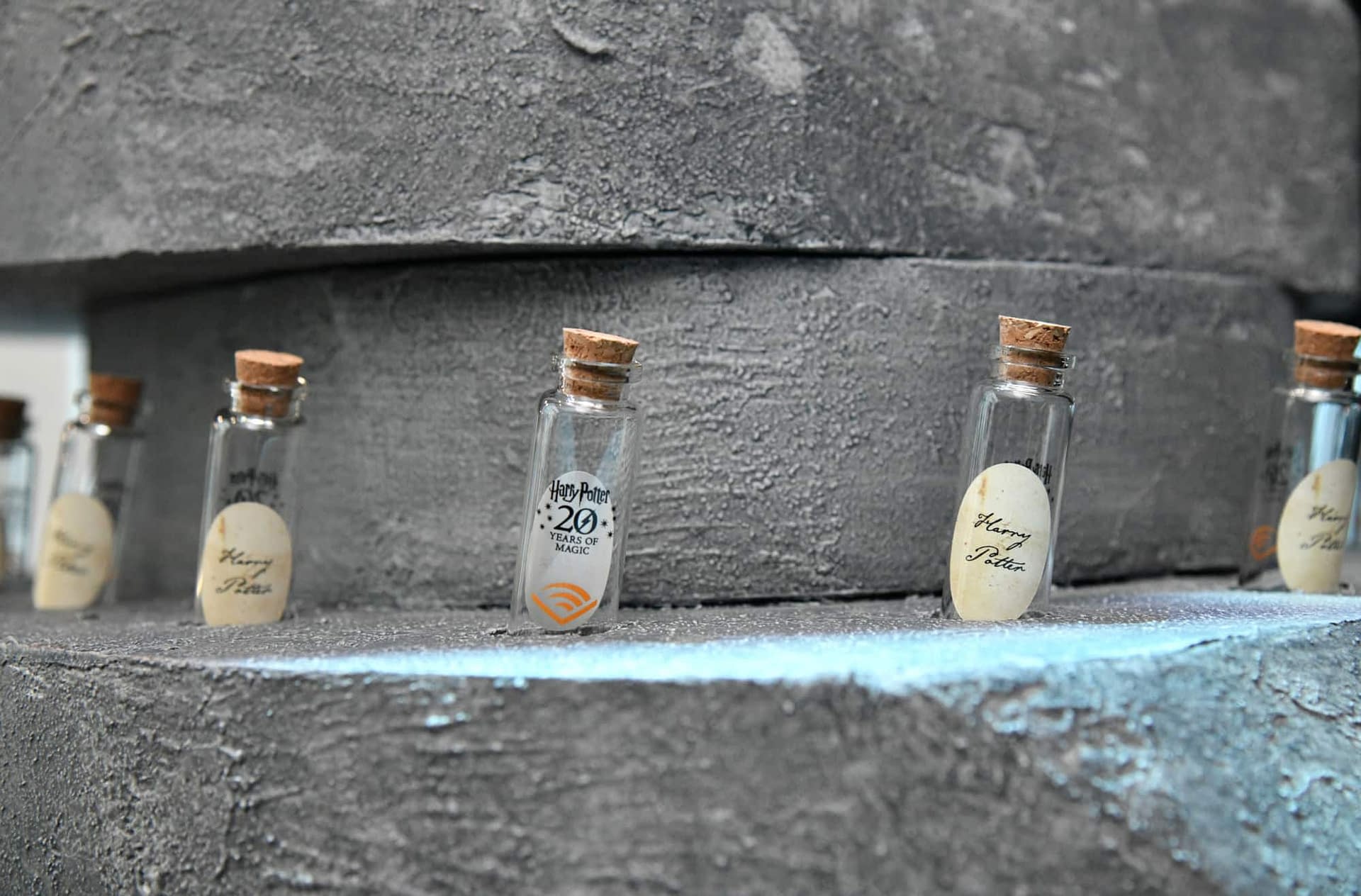 When you arrive at the experience there are a line of small, glass vials with character names on them. You get to choose which character you want to listen to the memories of. The choices were Harry, Ron, Hermione, Voldermort, Dumbledore. According to the staff working at the experience on day one Dumbledore was the most popular.
After you selected your character you walk into a room filled with smoke and four different screens. You put headphones on and place the little vial into a small hole and it triggers the memory. The screen flashes some designs and you listen to a portion of the audio book with that particular character featured. For example one of the Dumbledore experiences is him speaking with Harry in Deathly Hallows when he says "Do not pity the dead, Harry. Pity the living."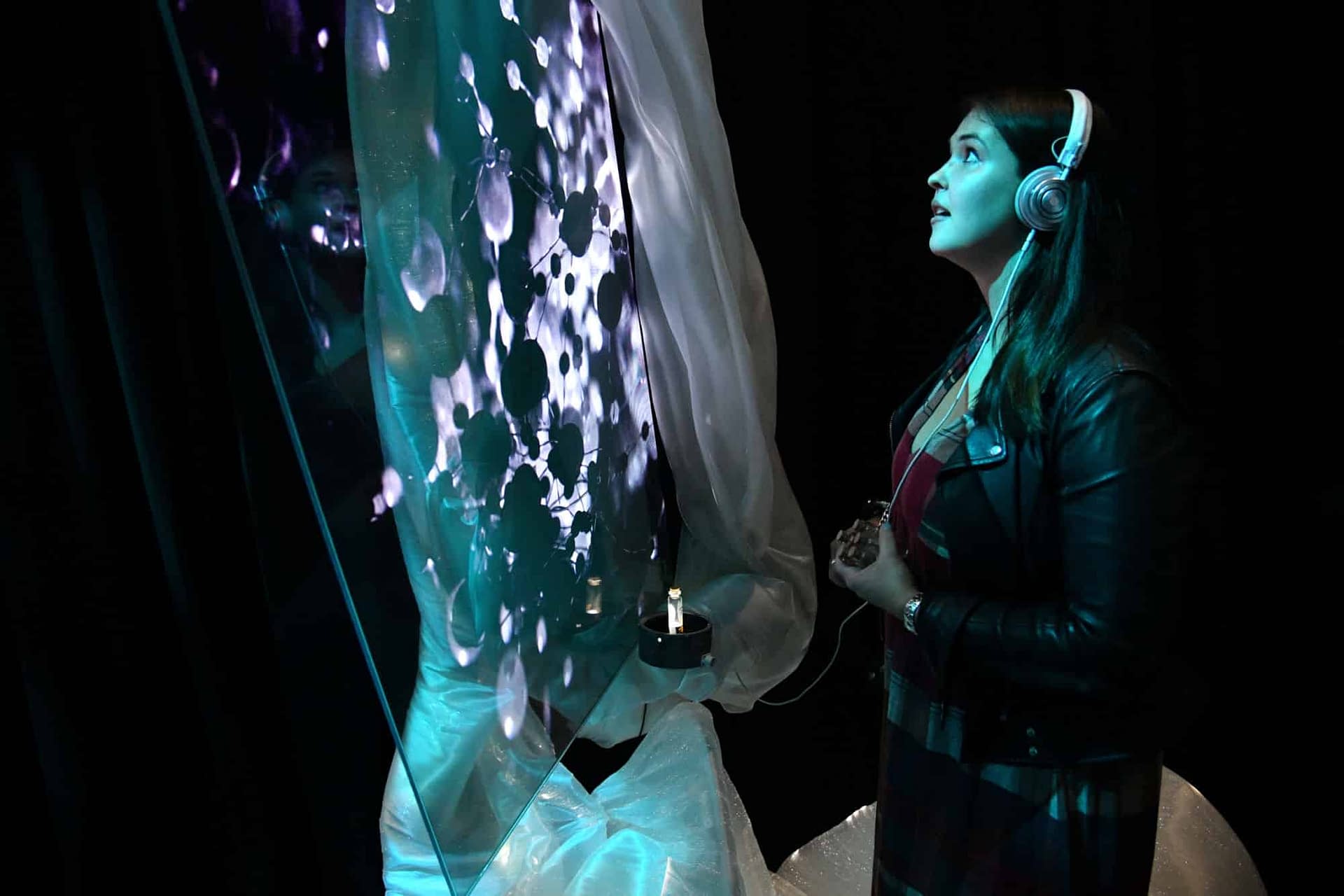 When you're finished listening to the three clips you are able to keep the vial as a souvenir. Then you can step to the side and record a small video of you doing magic to post on social media. Here is yours truly being a giant dork with a wand.
Here are some more images to provided to us by Audible: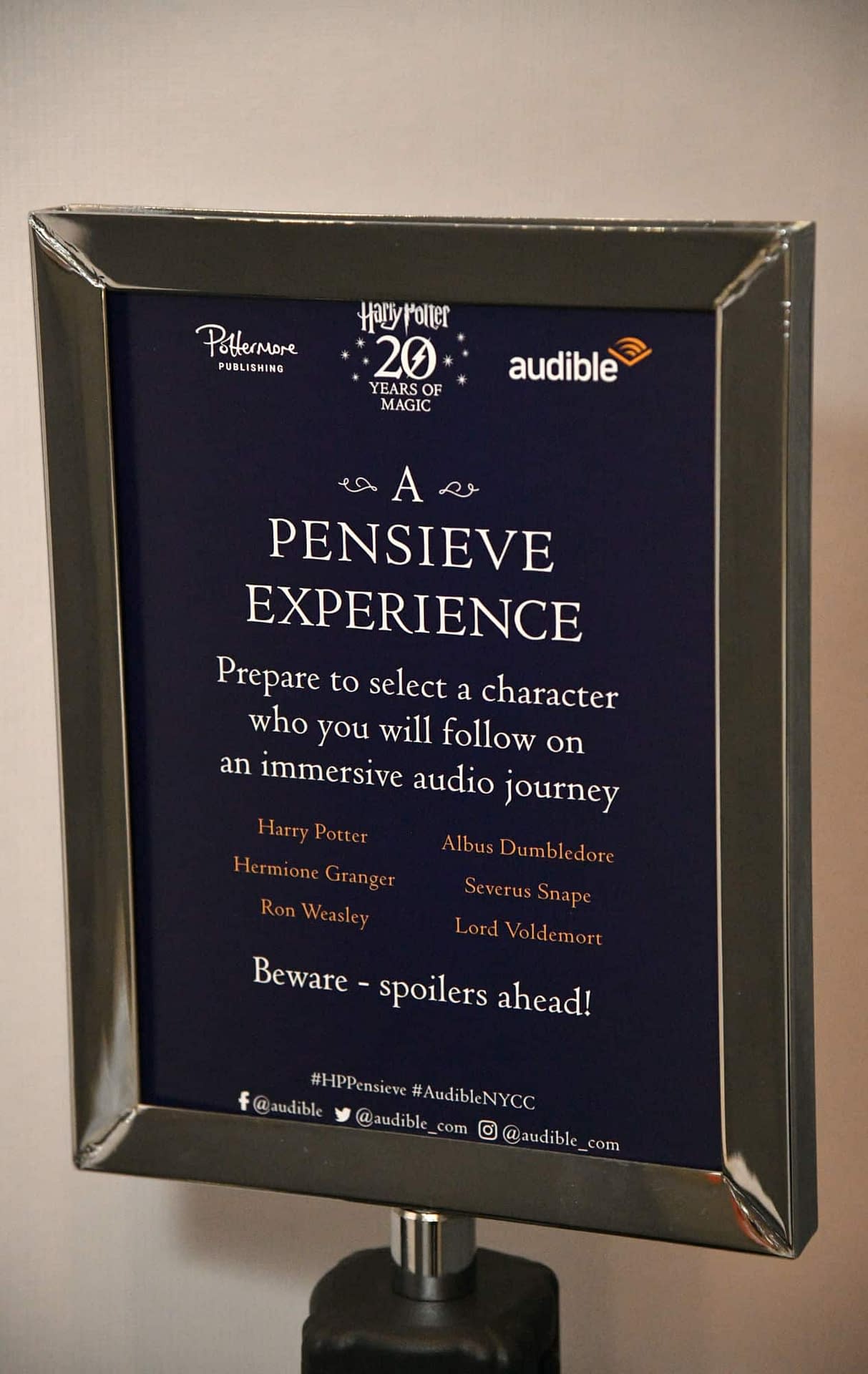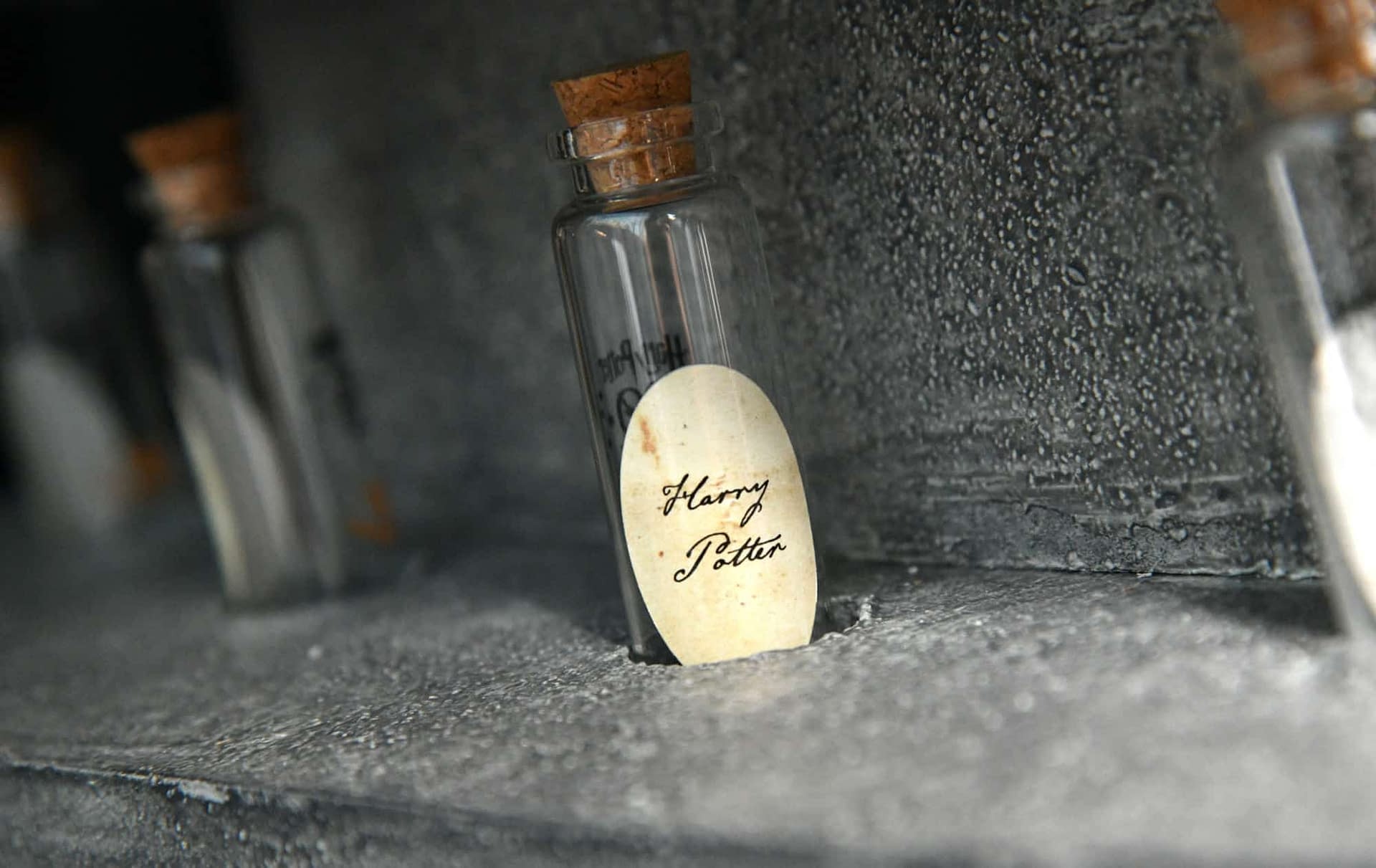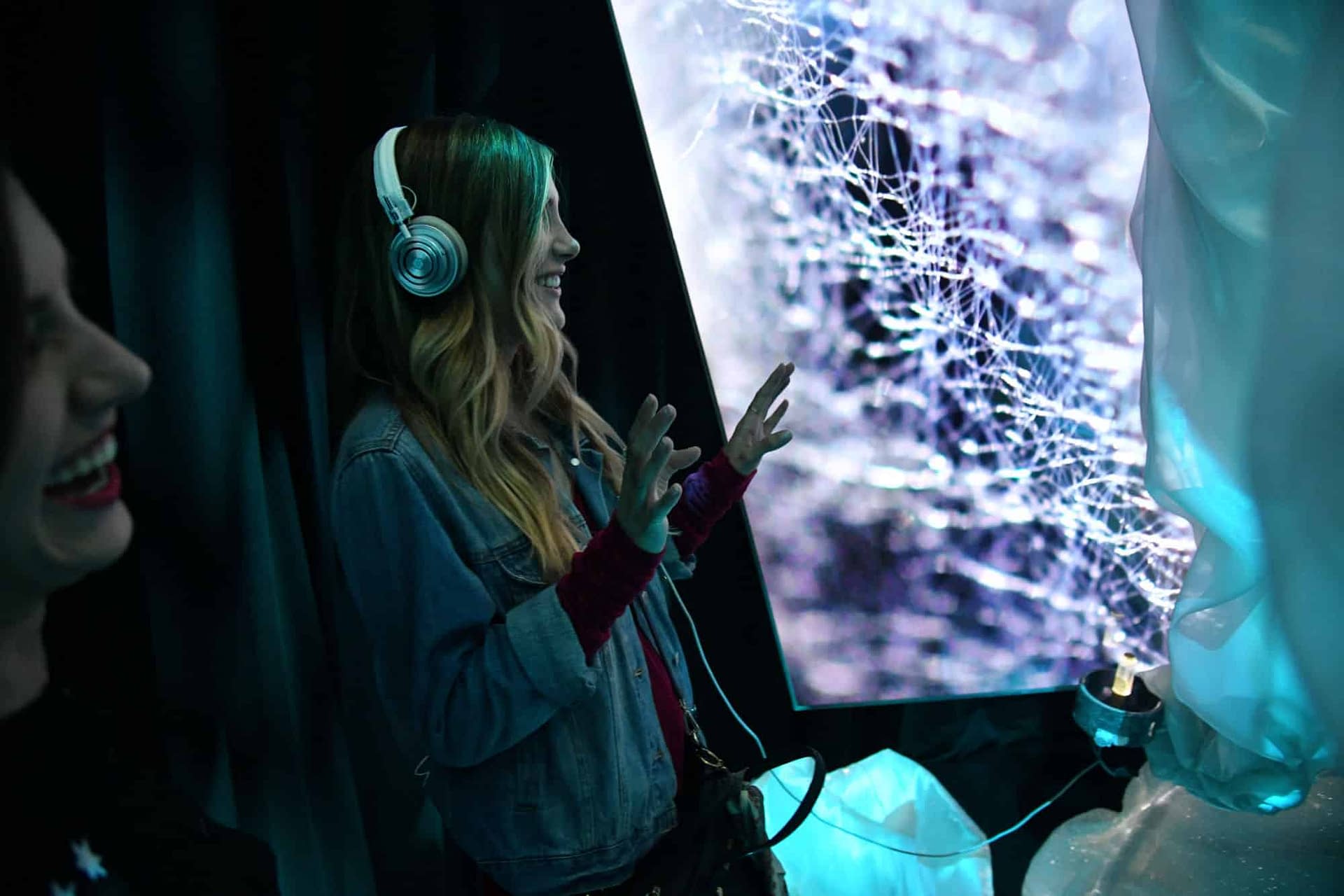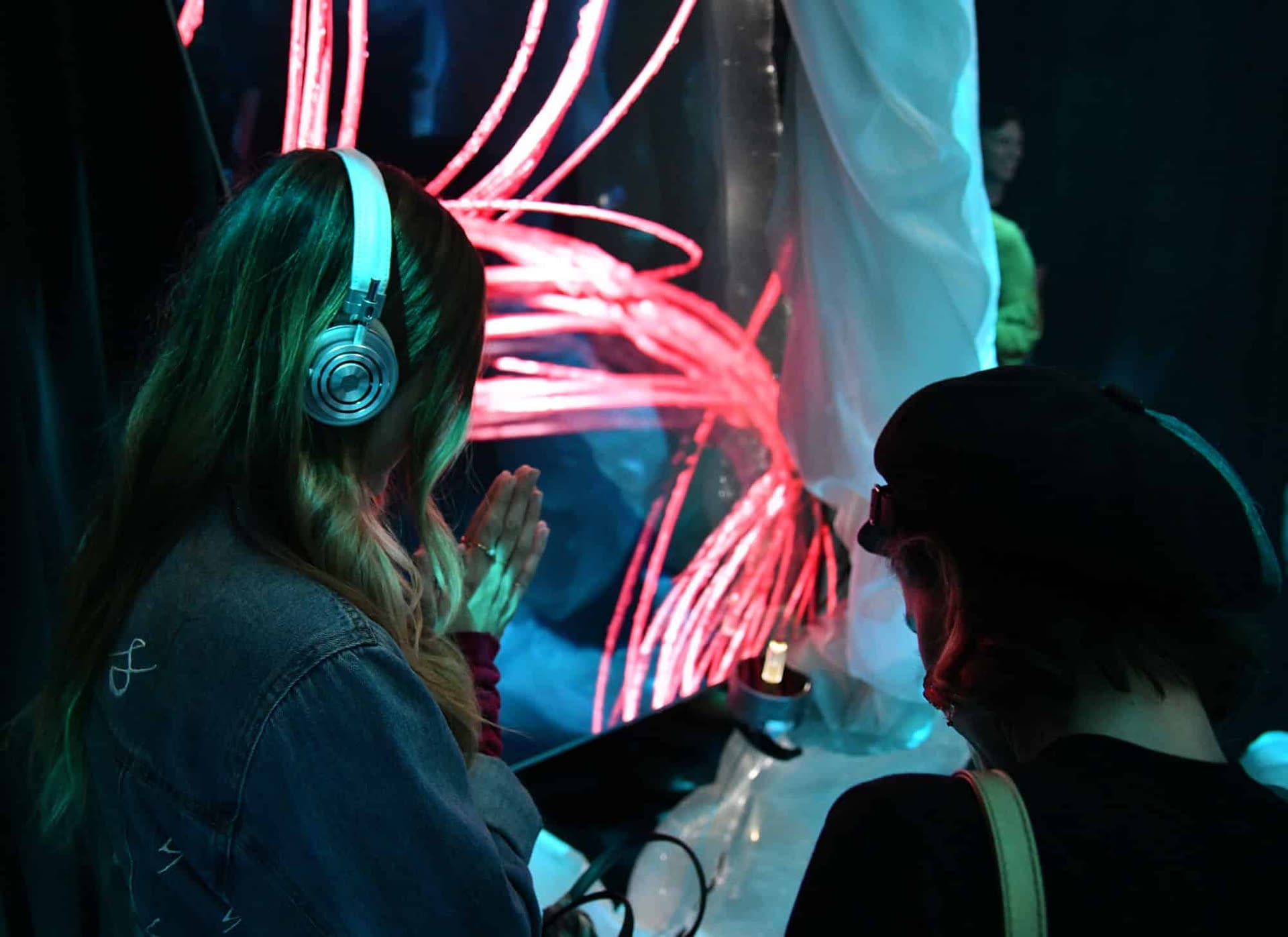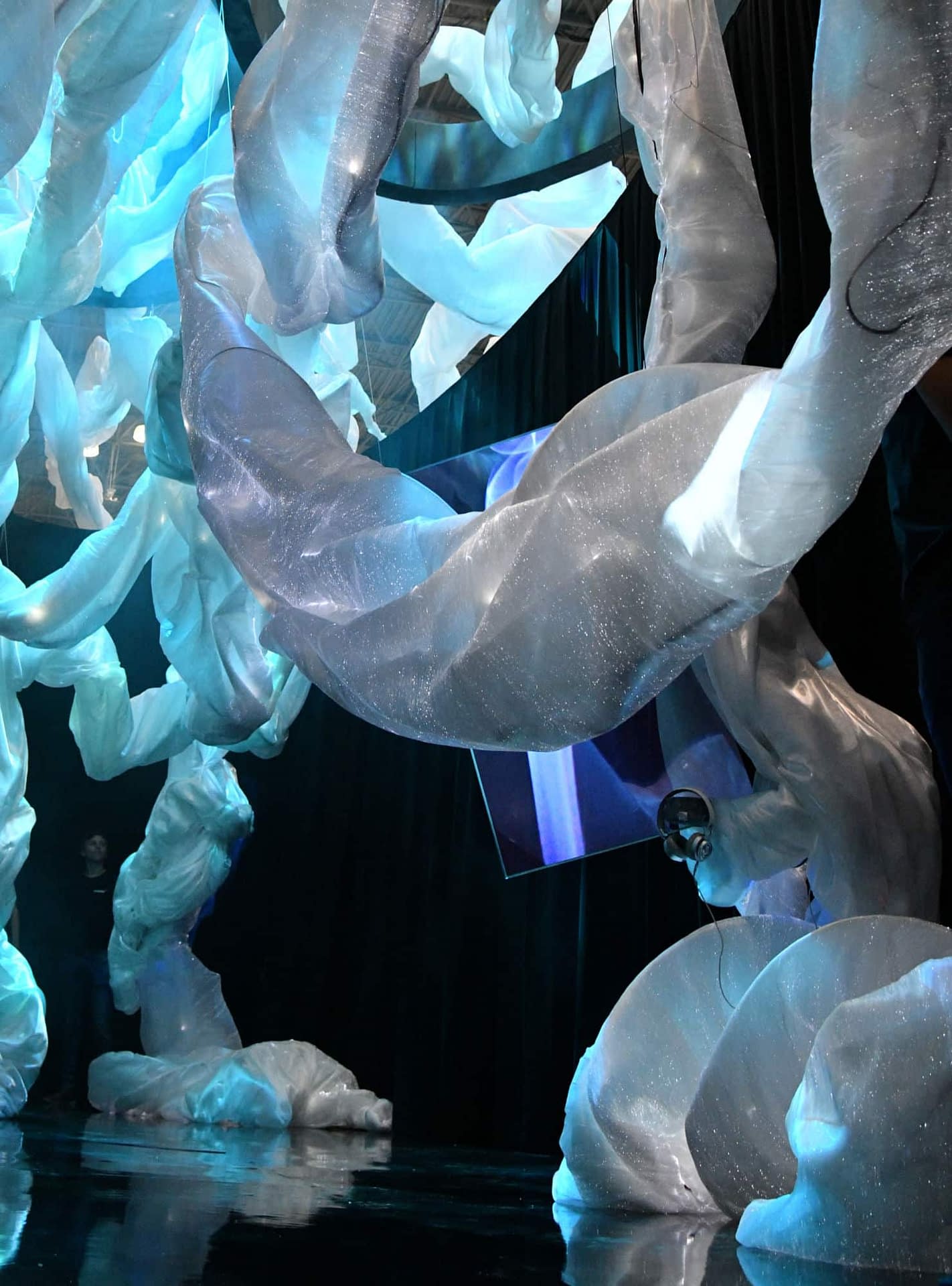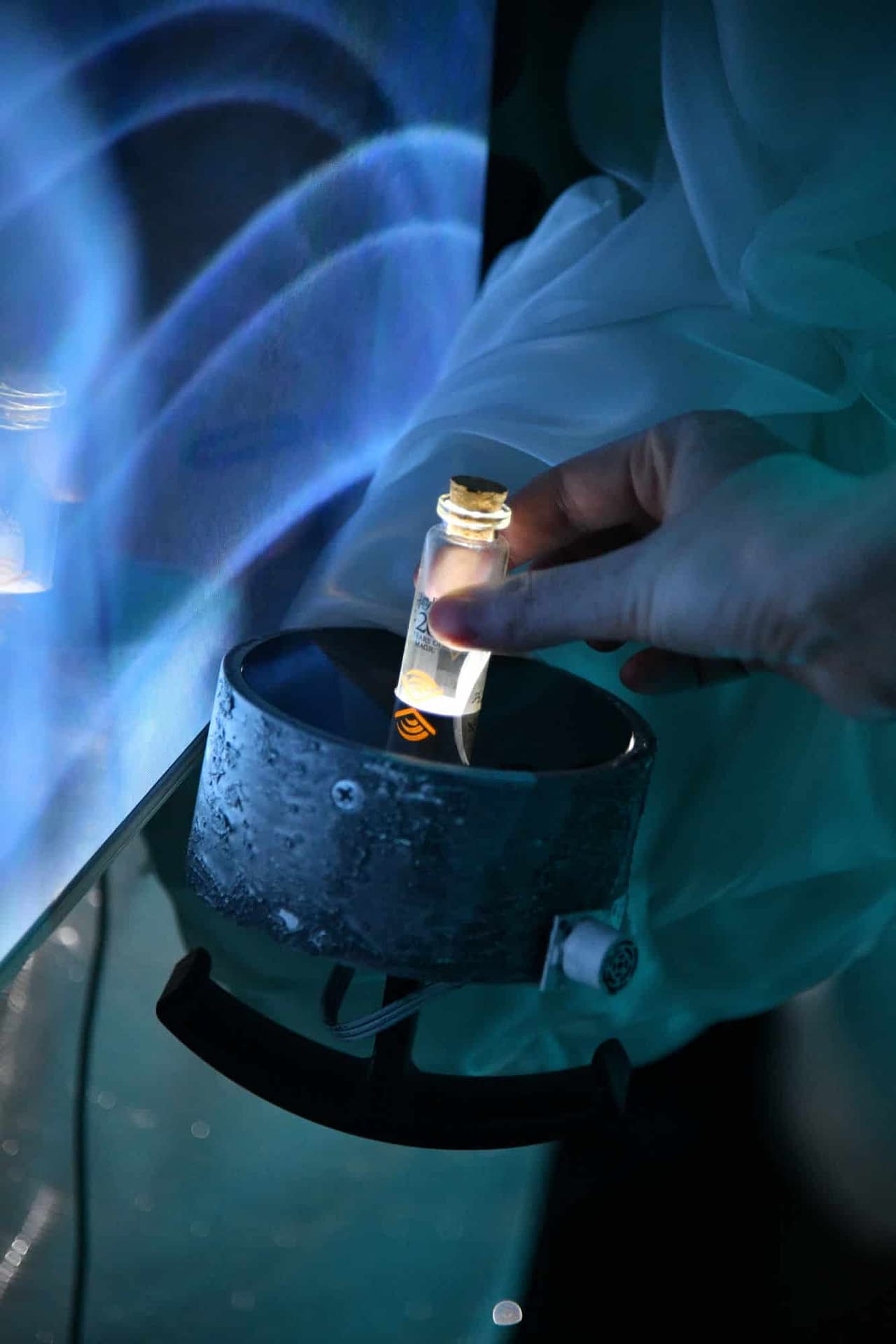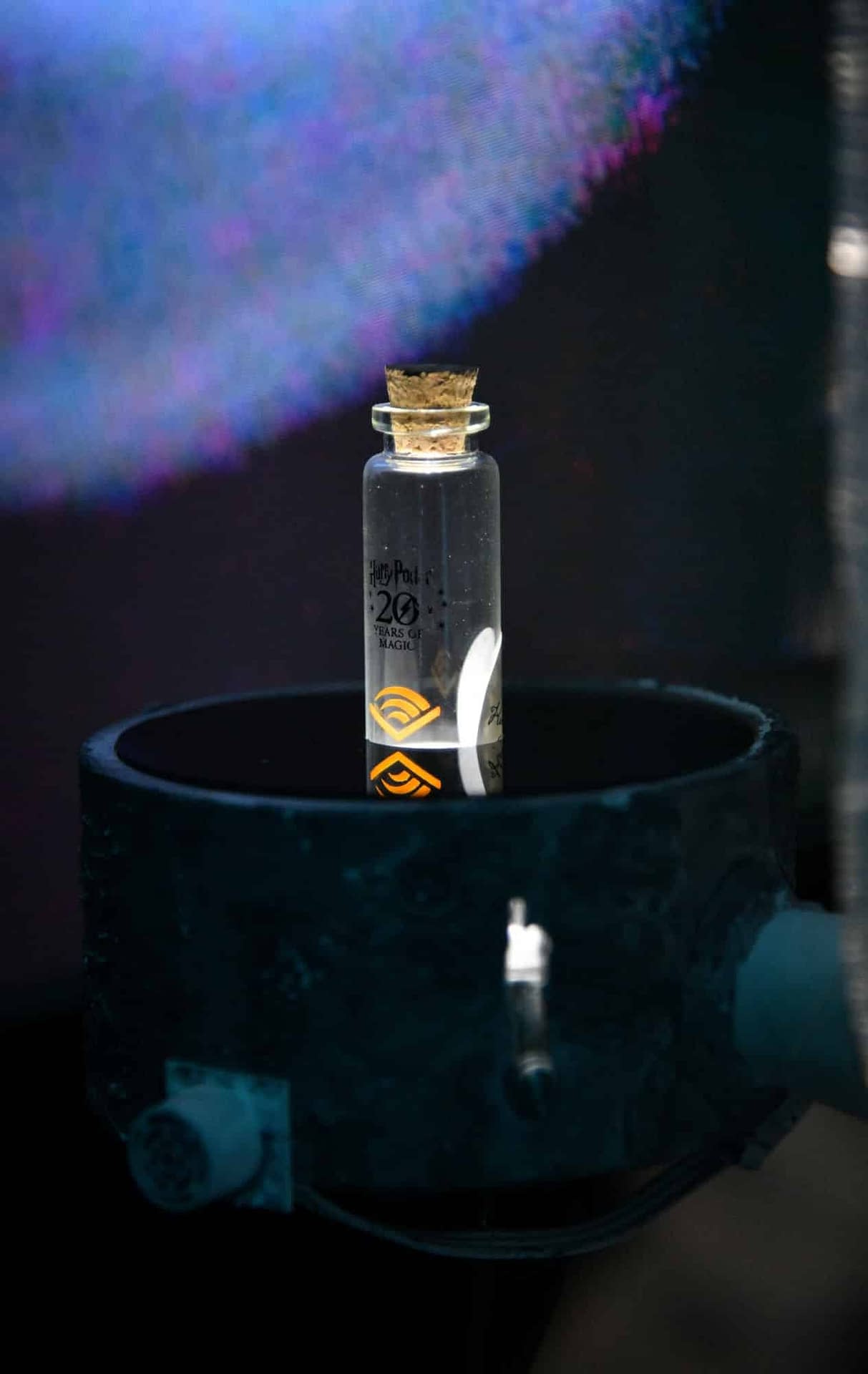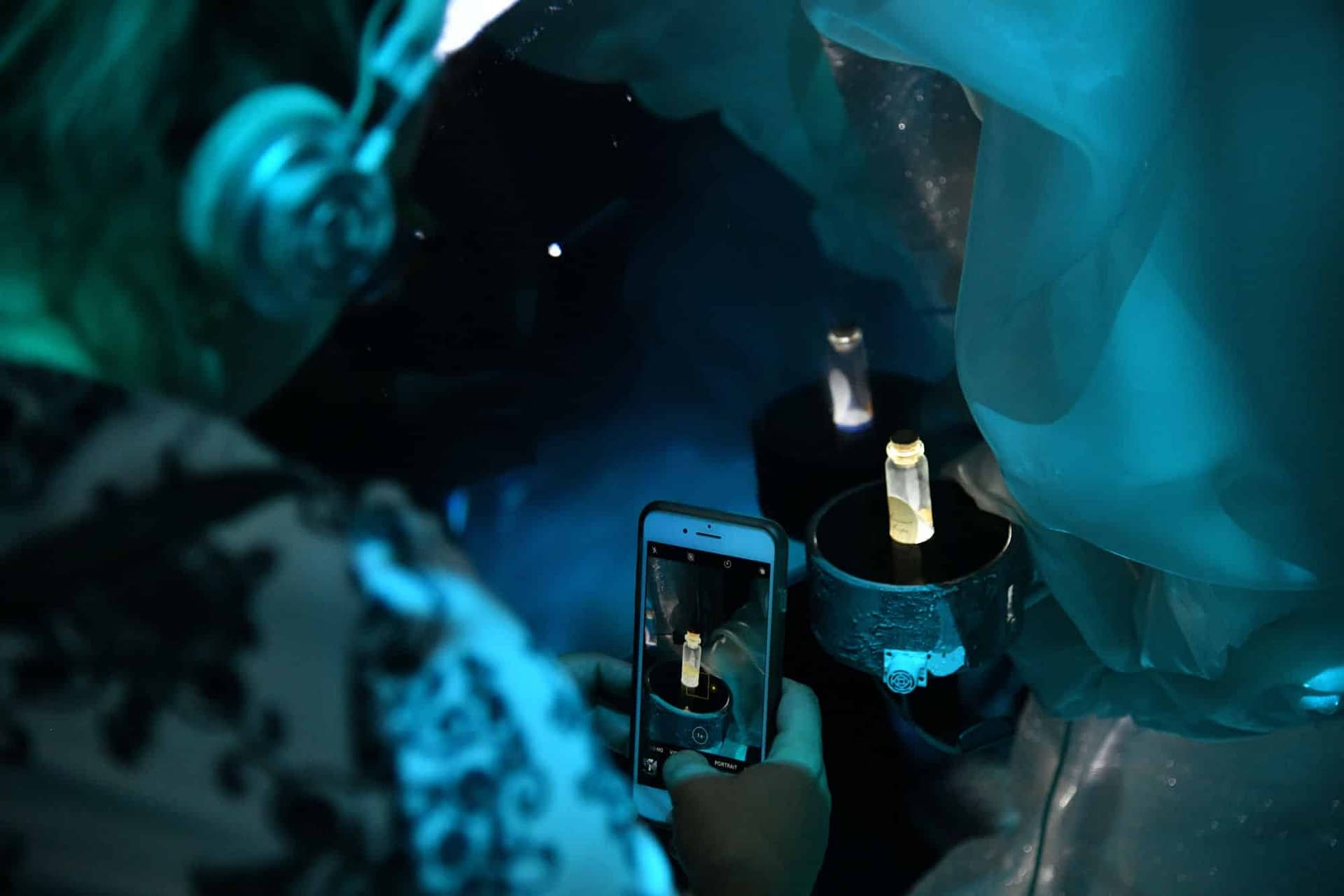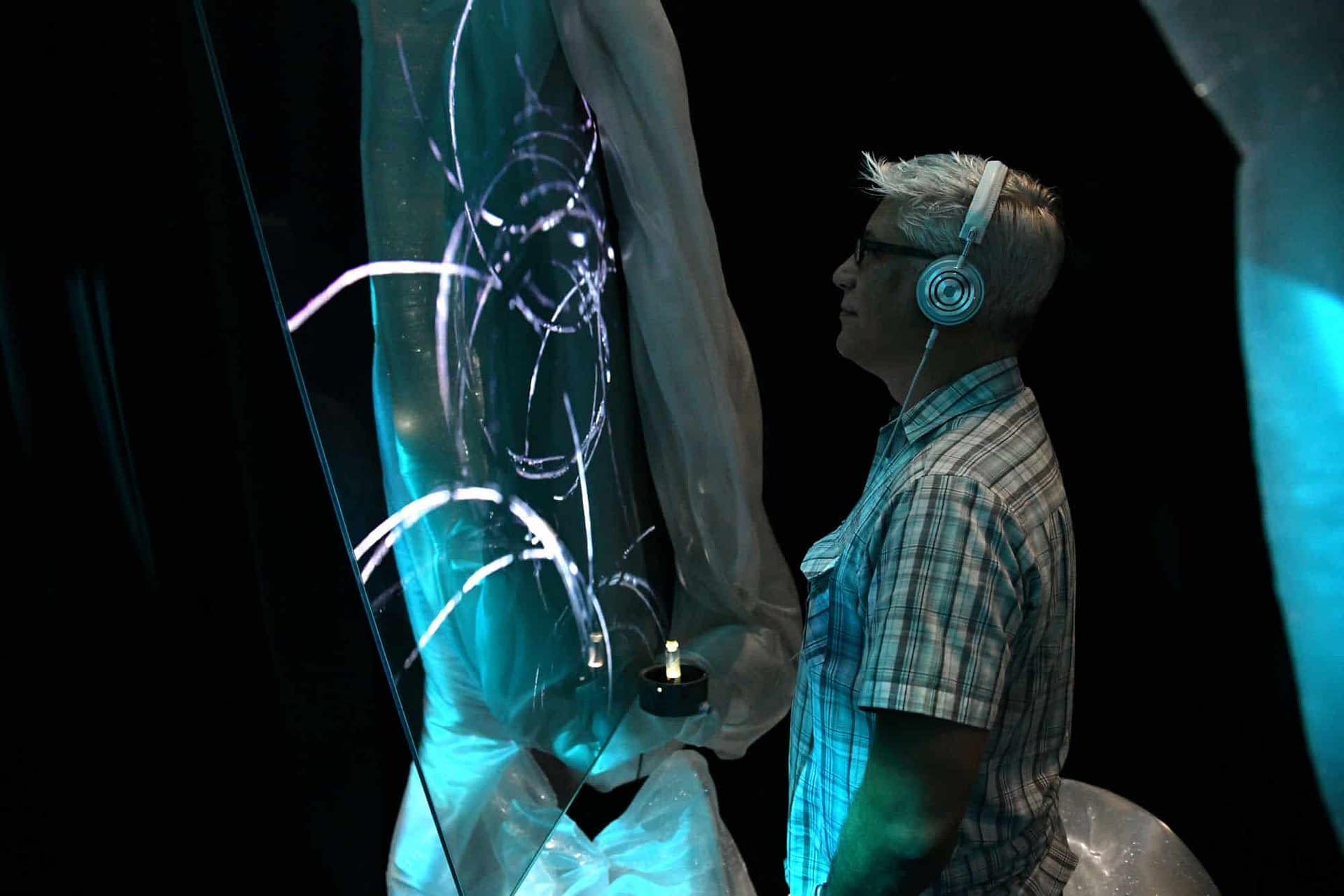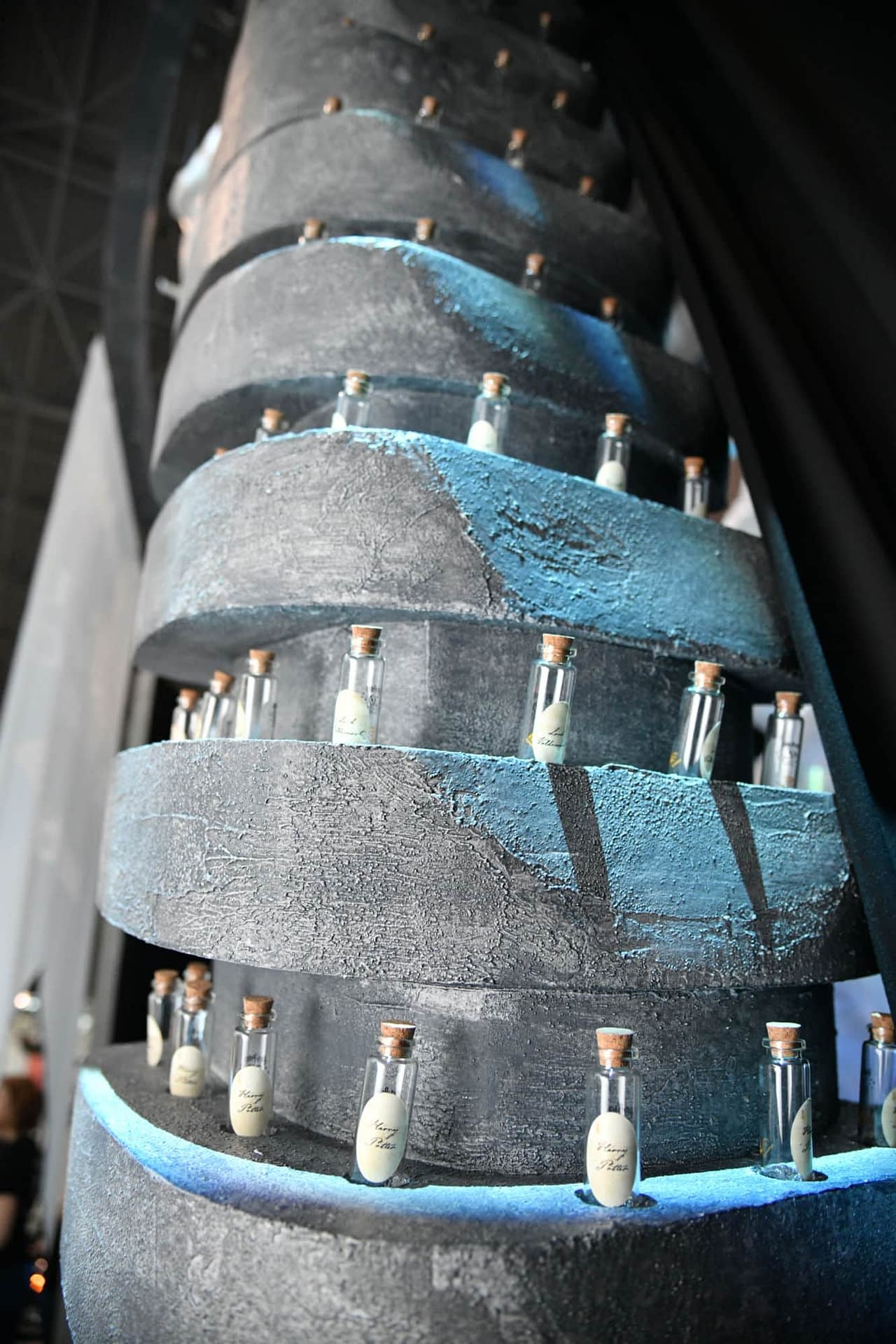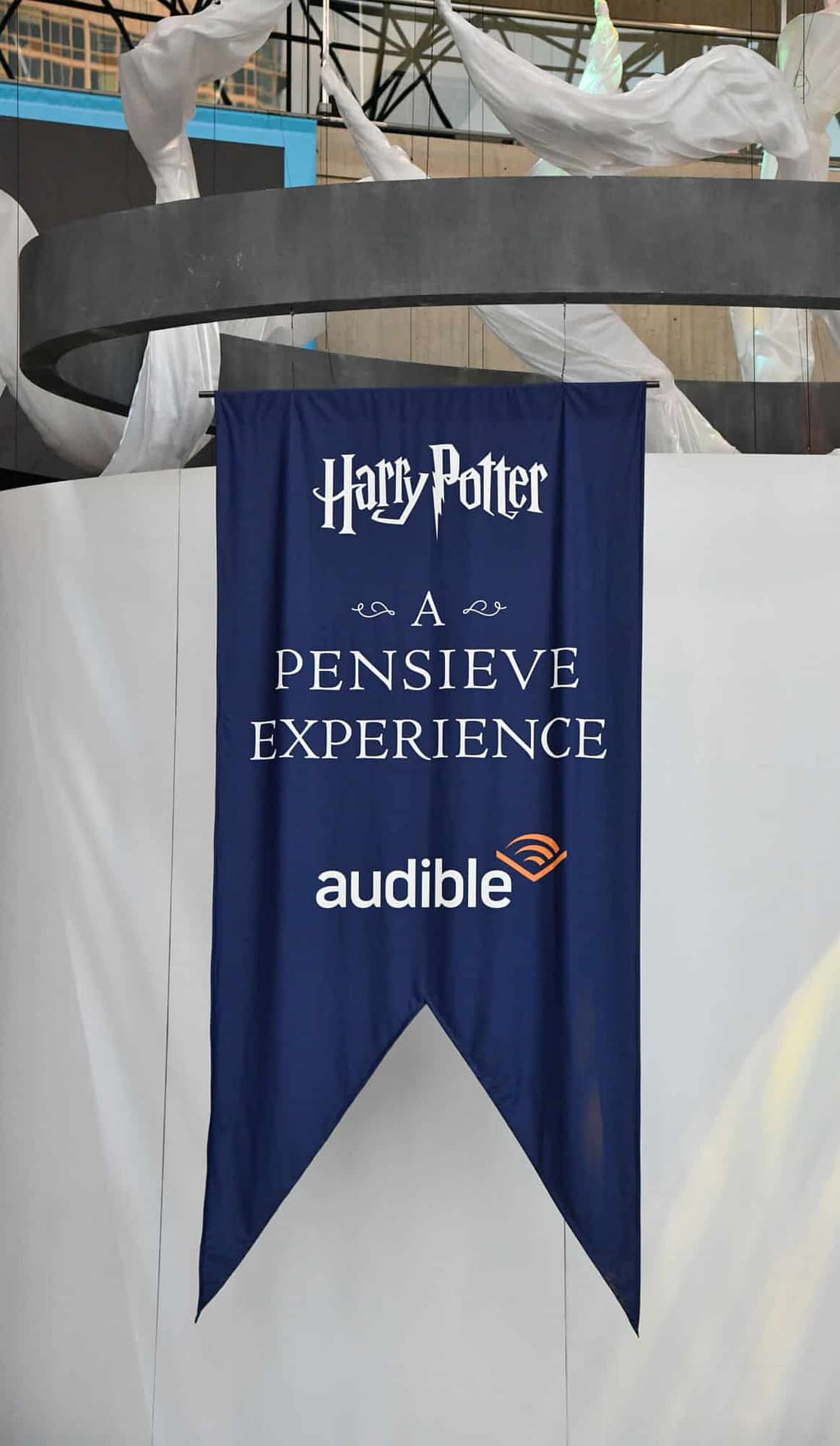 While the experience isn't particular extensive, it only takes about ten to fifteen minutes, it is a nice little reminder of how much fun the books are. It could prompt some people to have a listen over on Audible after hearing the various scenes at the experience.