Headup Games Reveals Five New Titles During Guerrilla Collective
This weekend was a busy one for Headup Games as the company revealed five new games during the Guerrilla Collective Showcase. The five games included Lost At Sea, Cardaclysm: Shards of the Four, Outbuddies DX, Rigid Force Redux, and Colt Canyon. Technically we've written about those last three in the past, but the company had a new launch trailer for all of them as they will be released soon. You can read up about all five games below and check out all the trailers for their reveal.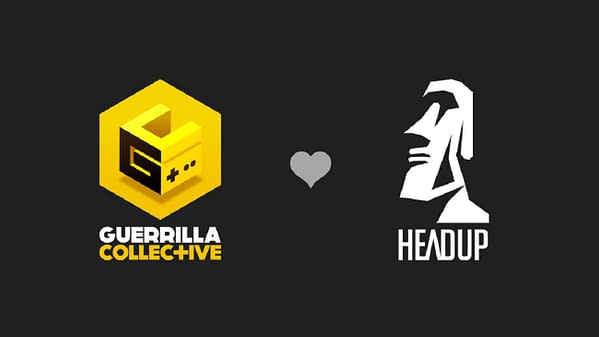 Lost At Sea is a game about life. It's about the journey we all take and the monster we all face. What are the most important moments in your life? Set on a beautiful island, you will fight death and fear to remember the moments that connect us all and make life worth living for every one of us. What will you remember when you play? What will you wish for?

Cardaclysm: Shards of the Four is a procedurally generated collectable card game mixed with action RPG elements that let's you face the Four Horsemen of the Apocalypse in epic card battles! Collect creature and spell cards throughout your journey and unleash their power if anyone opposes you!

Outbuddies DX, developed by Julian Laufer, is a 2D side-scrolling adventure game in the spirit of the classic 'Metroid'. Run, gun and explore an open undercity in this otherworldly adventure about the Old Gods, strange creatures and the remnants of a lost world with an ever-trustworthy robot sidekick, Buddy.

Rigid Force Redux, developed by com8com1, is a classic side-scrolling shoot'em up in modern 3D. Blast off hordes of aliens and dreadful machines that are waging war against mankind! Redeveloped in the Unity engine from the original PC version, Rigid Force Redux offers ultra smooth 60 FPS for fluid gameplay.

Colt Canyon is a stylish pixel art shooter with roguelike elements where you have to save your kidnapped partner from the ruthless bandits. Shoot your way through a hostile canyon full of hidden treasures, weapons, obstacles and all kinds of bloodthirsty scum! You'll find it now already on Steam, the Nintendo eShop Europe (currently with 10% off) and the Microsoft Store.