A new Dragon Ball FighterZ trailer introduces the assassin Hit, showing off all of his moves.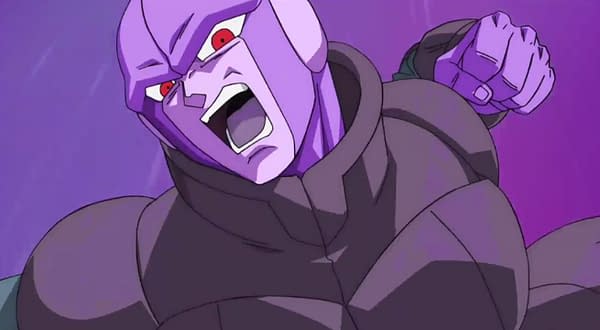 We've known about Hit's inclusion in the Dragon Ball FighterZ roster for a little while now. He is one of the more obscure characters of the series to be on the roster, and I'd not be surprised if lapsed fans of the series who are coming back don't know about him. Essentially he is an honourable hitman from space — that is pretty much the long and short of it. He is sure to bring a little something to the game, of that I have no doubt.
The trailer isn't long, but you will see a lot of his moves shown off in it. The character seems to excel at both playing at a distance but also closing a gap, meaning he looks pretty unpredictable. Playing against him is bound to be a battle of mind games as much as execution. Also… this is bizarrely jazzy. The music is pretty wild, but you know what? I dig it. Take a look:
Dragon Ball FighterZ is coming out later this month on January 26th. A beta for the game kicks off soon, though, with those who preordered getting access on the 13th. A day later it will open up for everybody and last until the 16th. Might want to clear some time on your schedule.
Enjoyed this article? Share it!