Hitman 2 Offers Free Starter Pack and Reveals Next Elusive Target
WBIE and IO Interactive would like to get you into the world of Hitman 2 by offering you a Starter Pack to the game, totally free of charge. The short version: you're getting a game demo of the first level of the game, which acts as both a refresher course for those familiar and tutorial for those new to it. As a bit of an added bonus, Elusive Target #4 will be available to those who download the Starter Pack, which will run from March 8th until the 17th. There isn't a trailer out for her yet, but here's some brief info on Dame Barbara Elizabeth Keating (a.k.a. "The Politician").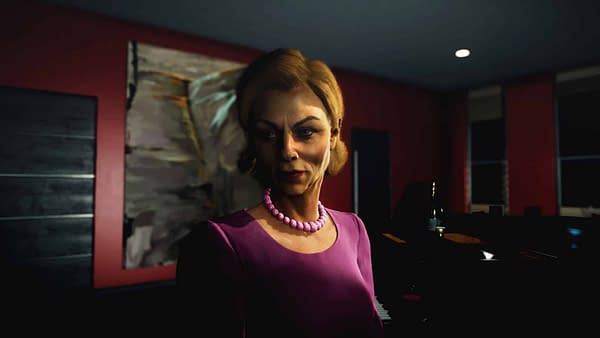 Dame Barbara is a disgraced former New Zealand Minister of Trade and Foreign Affairs who was forced to resign after the discovery of her charity funneling funds to her offshore interests. After shifting the blame to the charity's director and wiping her hands clean, Dame Barbara is currently building back her reputation to restore her standing, and she is believed to be working with a body double to protect herself at public events.