Humble Bundle Reveals Their 2021 Earth Day Gaming Bundle
Humble Bundle has launched a new gaming bundle this week to help out a worthy cause during Earth Day 2021. This particular bundle is called "Humble Down To Earth" and features eight games with a bit of a nature them to them, which you can pick up through April 30th, 2021. The bundle features $141 worth of nature-filled and exploration-type adventure games including Beyond Blue, Summer In Mara, Lost Ember, ABZÛ, ARIDA: Backland's Awakening, Never Alone, Figment, and Yono & The Celestial Elephants. As it is with all Humble Bundle promotions, this one is benefitting a good cause through the donations you make in order to get this selection of titles. This time around the pack will benefit Arsht-Rock, which we have more info about for you here.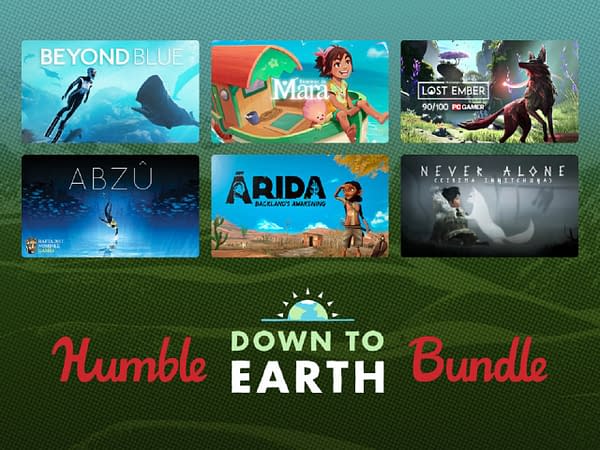 Each purchase of this bundle will help support the Adrienne Arsht-Rockefeller Foundation Resilience Center (Arsht-Rock), which will reach One Billion People with resilience solutions to climate impacts, migration and human security challenges by 2030. Arsht-Rock focuses their efforts on people, communities, governments, and institutions to help them better prepare for, navigate and recover from the multiple shocks and stressors people all over the world face every day. Arsht-Rock believes in the power of gaming to educate and equip gamers of all ages with the right skills to protect themselves and their community from climate and other impacts – increasing their resilience. For more than 50 years, Earth Day has mobilized over one billion concerned citizens worldwide to call for greater protections of our planet. This year – a year to return to action on the climate crisis – Arsht-Rock and Humble Bundle aim to mobilize gamers to increase knowledge, awareness and action, not only in the games they place, but in and for their communities.