Insomniac Games Releases Two New Patches for Marvel's Spider-Man
Insomniac Games just sent out a brand new pair of patches for Marvel's Spider-Man on PS4, both set to fix and add new material before New Game+ comes. We have the quick list of what's been added below as these are changes the company promised would come to the game before the next awesome features were added in. You can download both the patches immediately.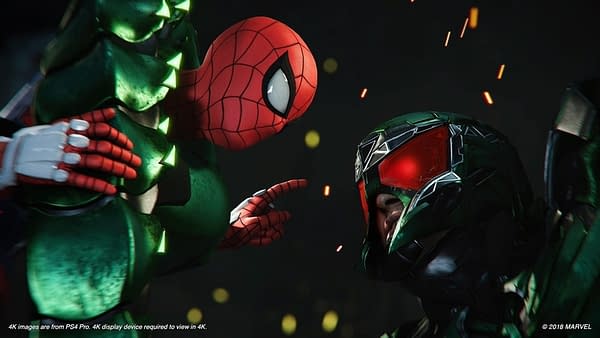 Version 1.08

Fixes and Updates

Addressed additional issues.

Version 1.07

New Features

Added support for "The City That Never Sleeps – The Heist" story pack.
Added New Game Plus.
Added Ultimate difficulty.
Added the ability to rotate layers in Photo Mode.
Added new frames and stickers to Photo Mode.
Added a shortcut option to trigger Photo Mode via the left button.

Fixes and Updates

Tuned Friendly combat difficulty based on player feedback.
Added a max health cap of 250 and normalized players.
Added a potential solution for a crash related to graphical artifacting.
Addressed an issue where players could respawn inside a building in the Financial District.
Addressed an issue where animation during cinematics could break due to hard drive streaming.
Addressed an issue where pedestrians would disappear for a frame in the distance.
Addressed an issue where combat music would persist in the open world after completing a Sable Base.
Addressed various additional issues.