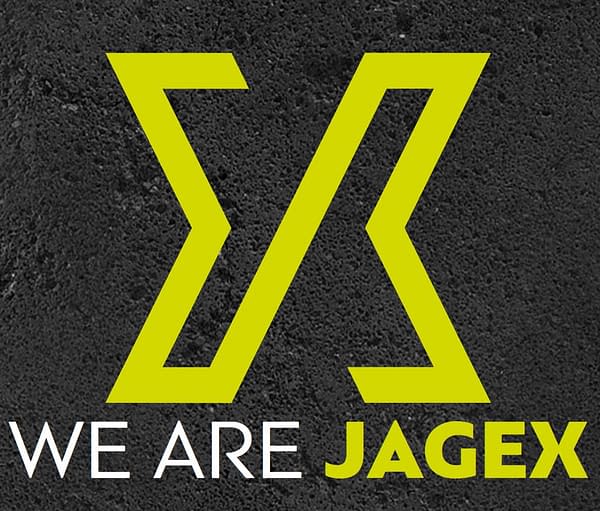 Just in time for Europe's largest games convention, RuneScape developer and publisher Jagex has announced a new third-party publishing initiative exclusively for live games. They plan to introduce the Jagex Partners program next week at Gamescom as part of their larger strategy to "become the home of living games," as the announcement reads.
Additionally, the company announced that its flagship living games series RuneScape has become a $1 billion lifetime revenue franchise after years of player and subscriber growth.
Jagex Partners will deliver live game publishing and operational services tailored specifically to the needs of third-party studios. The cornerstone of the offer is access to Jagex's living games publishing suite of services, including user acquisition, digital marketing, analytic and audience insight systems, monetisation design, billing systems, customer support, and community leadership.<
Partner studios will also benefit from a proprietary tech platform that will integrate partner titles into Jagex's live operations ecosystem – including player account management and authentication, monetisation, virtual currency management, distribution, hosting and player insight tools.
Jagex Partners will embrace PC, console and mobile titles and, in addition to Western markets, will provide access to China, thanks to parent company Fu Kong Interactive.
Phil Mansell, CEO, Jagex, said:
"With RuneScape becoming a $1 billion franchise, Jagex has proven its credentials as a best-in-class living games publisher, running robust live game services at scale, all while nurturing and growing player communities. Jagex is in a position of strength and prosperity and we feel it's the right time to share that expertise and support other developers in bringing their games to market, assisting them to build and sustain strong communities and evolve their live games into living games."
John Burns, SVP Publishing, Jagex, said:
"Jagex is uniquely placed to deliver publishing and operational services for studios developing live games. We want to partner with developers who see their game growing into a franchise, attracting millions of players and become a living game that can exist for 15-plus years.

Jagex Partners is so much more than a go-to-market publishing service – it's the entire toolkit to launch and run a game in live operations, backed by years of experience. We're offering our expertise in services, retention and monetisation; our deep game analytics and player insight systems, our marketing automation, in addition to our 24/7 customer support and award-winning community leadership.

Jagex Partners is led by a dedicated and experienced publishing and services team with Jeff Pabst as VP, Third-Party Publishing. With a proven track record of success in growing online gaming businesses across North America, Europe and Asia, Jeff joins Jagex from NCSoft West, California. Jeff previously held senior commerce and publishing roles at Sega, Trion and Microsoft.
Simon Bull has become Head of Third-Party Marketing. Prior to joining Jagex in 2017, Simon has 20 years' experience in video game marketing with tenures at Electronic Arts, Trion Worlds and NCSoft.
In addition, Sarah Tilley has joined Jagex as Head of Third-Party Product Management. Formerly of CCP, Sarah has more than seven years' experience designing and running monetisation systems.
Pabst offered the following comment on the announcement:
"Publishing and successfully operating a live game is a complex and multi-disciplined ask for any studio. Jagex's strength is in operating live games as living games, supported by a full suite of live game services and systems and millions of players. Now we're building on those strengths to make Jagex Partners a standalone offering in the third-party publishing market. It's an offering that will cater to an individual third party's need to deliver tailormade live game services, to facilitate audience acquisition, retention and growth. We're looking forward to taking that offering to third parties at Gamescom."
Studios wishing to discuss Jagex Partners can view more at www.jagex.com/partners or contact the team at partners@jagex.com
Enjoyed this article? Share it!