This morning, Jam City announced that they had formed a new partnership with Disney that will have the company working on their mobile games. As part of the new deal, the company will be taking over one of Disney's current titles, Disney Emoji Blitz, as members of Disney's Glendale Games Studio will join Jam City and continue to operate and grow the game. This gives Jam City the ability to work on both Disney and Pixar related games, which should be an awesome little boom to the company. Here's a few quotes about the deal from this morning's press release.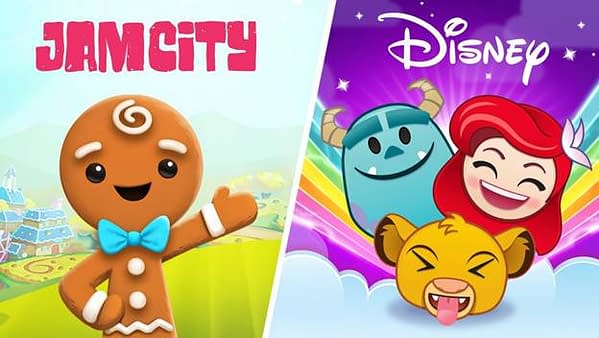 "Jam City is proud to be teaming with Disney," said Chris DeWolfe, co-founder and CEO of Jam City. "Disney is the world's leader in beloved characters and brands that have engaged generations of fans for decades. Jam City's leadership in mobile entertainment based on iconic entertainment IP, makes our company an ideal partner to develop a lineup of new mobile games with Disney's most popular franchises."

"While our licensing business for Disney Animation and Pixar games has grown over the last year and we have several top developers creating Disney games, this deal with Jam City represents a significant long-term opportunity for our games business and for the future slate of Disney and Pixar games," said Kyle Laughlin, Senior Vice President of Games and Interactive Experiences at Disney. "We can't wait to see how Jam City and the incredibly talented team behind Disney Emoji Blitz will grow the already successful game and franchise, and how Jam City will bring their global reach and expertise in developing successful, enduring mobile games to the upcoming titles."
Enjoyed this article? Share it!