Jazz Chisholm Announced As MLB The Show 23 Cover Athlete
Jazz Chisholm of the Miami Marlins has taken over as the cover athlete for MLB The Show 23, set to be released in late March.
---
Sony Interactive Entertainment and San Diego Studio revealed that the Miami Marlins' Jazz Chisholm is the cover athlete for MLB The Show 23. By far one of the flashier athletes in the game today, he makes for a perfect fit for the latest edition to the series, along with a change of art style that the series. We have more info on the choice to bring Jazz on board for the cover, as well as more info on the game itself, as it is currently set to be released on March 28th, 2023, for all three major consoles.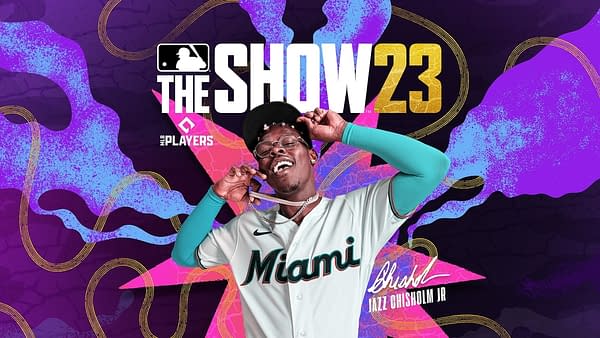 "Jazz Chisholm Jr.'s electric personality, play, and love for all things baseball made him a great choice to be on the cover of MLB The Show 23. Jazz grew up in Nassau, Bahamas, playing sandlot baseball with friends. As Jazz puts it, 'no umpires, no catchers, just hitting bombs and having fun, we just played to play.' He never thought a kid like him from the Bahamas would make it to The Show, let alone end up on the cover of MLB The Show!"
"Have access to all your progress and card inventory in MLB The Show 23 on every platform you own. Once again, Cross-Platform Play, Cross Saves, and Cross Progression return, allowing you to share your progress on PlayStation, Xbox, and Nintendo Switch. Cross progression allows you to earn and use any earned content on any platform or generation (this excludes PS5 and Xbox Series X|S exclusive features like Stadium Creator). With cross saves, you can transfer a save file for Road to the Show or Franchise mode to a different console. In MLB The Show 23, you can easily move from platform to platform and keep access to your entire inventory of cards, and the MLB The Show Account allows you to do so. Just create your MLB The Show Account and link your PlayStation, Xbox and/or Switch and you are all set."